Dolby Laboratories

Dolby Laboratories (NYSE:DLB) creates audio, video, and voice technologies that transform entertainment and communications in mobile devices, at the cinema, at home, and at work. For more than 50 years, sight and sound experiences have become more vibrant, clear, and powerful in Dolby®. For more information, please visit www.dolby.com
The Society of Composers & Lyricists (SCL)

THE SOCIETY OF COMPOSERS & LYRICISTS (SCL) is the non-profit premier organization for professional film, television, video game, and musical theater composers and lyricists, and those working in our industry such as orchestrators, arrangers, music supervisors, music agents, music attorneys, music editors, copyists, recording engineers, and related jobs, with a distinguished 70-year history in the fine art of creating music for visual media. Current SCL Members include the top creative professionals whose experience and expertise is focused on many of the creative, technological, legal, newsworthy and pressing issues of the film music, television music, game music, and musical theatre industry today.
NAMM



NAMM is the not-for-profit association with a mission to strengthen the $16.9 billion music products industry. NAMM is comprised of approximately 9,200 member companies located in 102 countries. NAMM events and members fund The NAMM Foundation's efforts to promote the pleasures and benefits of music, and advance active participation in music making across the lifespan. For more information about NAMM, please visit www.namm.org, call 800.767.NAMM (6266) or follow the organization on Facebook, Twitter and YouTube.
NAMM offers GANG members $25 tickets to attend, find the details on our member perk page.
GameSoundCon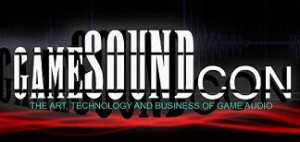 Composing music for video games is more than just uploading wave files to an FTP site. Video game sound design requires more than great ProTools chops. GameSoundCon teaches the core concepts, practical skills and game audio training to get a music or sound design job in the video game industry. Don't miss your chance to learn from the top experts in the business. Seating is limited so Register Today.
Writing music for video games takes specialized tools, techniques and creative solutions they don't teach in music school. Don't miss your chance to learn from the top experts in the business – register today!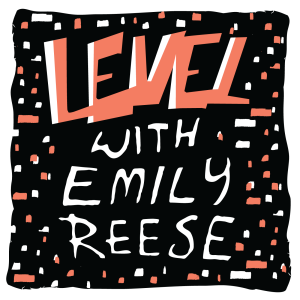 Level with Emily Reese
Level with Emily Reese is a weekly podcast about game audio. Emily interviews game composers, sound designers, audio directors, voice actors, educators and more about the world of sound in games. LwER is owned by Joon Media, Inc. and is available at patreon.com/level and LWER.podbean.com

Pro Sound Effects®
Pro Sound Effects® curates and delivers the Next Level sound effects library for media producers worldwide. The Pro Sound Effects Library is 175,000+ royalty-free sound effects available both online and on hard drive. The Library spans the entire sonic spectrum and is continually updated. Founded in 2004, Pro Sound Effects is relied upon by top freelancers and big media production companies around the globe.