G.A.N.G. Sincerely thanks it's sponsors for their generous support. We encourage you to support these wonderful companies as their support makes the Game Audio Network Guild a reality.
Diamond Sponsorship
Sumthing Else Music Works

Sumthing Else Music Works has become the acknowledged industry leader in licensing and distributing video game soundtracks. Possessing full in-house distribution services worldwide, Sumthing is partnered with the world's leading video game developers and publishers including BioWare, Bungie Studios, Capcom, Crytek, Majesco Entertainment, Eidos Interactive, Epic Games, Microsoft, Rare, and Sony Computer Entertainment.Their catalogue of titles includes the best selling video game soundtrack of all time.
For Sumthing's full catalogue please visit www.sumthing.com
CRIWARE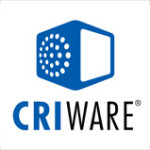 Based in Shibuya, Japan, CRI Middleware pioneered audio and video CODEC technology with SEGA in the early '90's and is now a leading provider of multi-platform audio and video solutions for interactive media including the flagship development toolkit, CRIWARE. CRIWARE includes ADX2, the audio middleware engine and authoring tool, and Sofdec2, the video encoder and movie player. ADX2 features a highly intuitive UI inspired by the most popular DAWs that makes audio implementation easy. Sofdec2 gives you the tools to effortlessly combine cinematics with interactive content. Both ADX2 and Sofdec2 feature blazing fast, high performance proprietary CODECs.
Platinum Sponsorship
Spi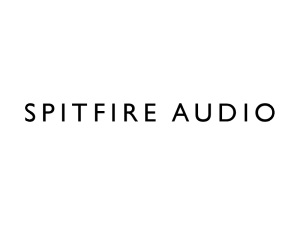 tfire Audio
Spitfire Audio produces the finest virtual instruments from the finest musical samples in the world. It is a beacon of quality not just for it's own productions but the endorsements it offers to third party sample developers and fellow sound smiths it goes into production partnerships with. At the heart of Spitfire's evolution is the greatest recorded selection of orchestral samples on the planet thus far, alongside a recent expansion in scope to cover all areas of the music spectrum.
Video Games Live
Video Games Live™ is an immersive concert event featuring music from the most popular video games of all time played by a live symphony orchestra.
Music Marketing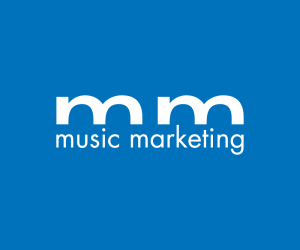 Since 1991, Music Marketing has been providing some of the best and most inspiring music technology products for musicians in North America. The Toronto-based company has one mission: find music technology products that musicians need in order to create better music and to introduce these products to the vibrant North American market.
http://www.musicmarketing.ca/index.php
Gold Sponsorship
GameSoundCon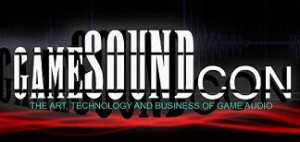 Composing music for video games is more than just uploading wave files to an FTP site. Video game sound design requires more than great ProTools chops. GameSoundCon teaches the core concepts, practical skills and game audio training to get a music or sound design job in the video game industry. Don't miss your chance to learn from the top experts in the business. Seating is limited so Register Today.
Writing music for video games takes specialized tools, techniques and creative solutions they don't teach in music school. Don't miss your chance to learn from the top experts in the business - register today!
GDC
The Game Developers Conference (GDC) is the world's largest and longest-running professionals-only game industry event.
This market defining conference features over 400 lectures, panels, tutorials and round-table discussions on a comprehensive selection of game development topics taught by leading industry experts. In addition, the GDC expo showcases all of the most relevant game development tools, platforms and services helping to drive the industry forward. The conference also features the seventeenth annual Independent Games Festival, the longest-running and largest festival relating to independent games worldwide, where original games compete for the attention of the publishing community, and the fifteenth annual Game Developers Choice Awards, the premier accolades for peer-recognition in the digital games industry.
Pyramind Studios


Pyramind is a creative studio services group, music production school and online learning network. Our Sound for Picture & Games Program is designed to prepare sound designers, producers and composers for careers in interactive media. Our graduates have gone on to work at Disney Interactive, Double Fine Productions, Blizzard Entertainment, Zynga, Sony, Microsoft and more.
We offer ground campus and online learning with the most in-depth one year music production training program on the planet. Certifications available in Wwise, Unity, Pro Tools, Logic Pro, and Ableton Live. Schedule a tour of our San Francisco multi-studio complex and event space and meet some of our staff made up of over thirty trainers & producers and over fifty global mentors.
Our studio services group provides sound design, music and audio post-production for some of the biggest names in interactive entertainment and helps to inform the development of our training programs and mentorship network. Projects include: Watch Dogs 2, Halo Anniversary, Sunset Overdrive, World Of Warcraft, Grim Fandango Remastered, Arcade Saga VR and Tron Run/r.
Steinberg Media Technologies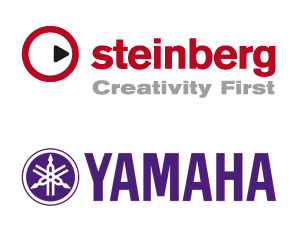 Founded in 1984, Steinberg today is one of the largest manufacturers of software and hardware for music production, TV and film post-production, game audio and the broadcast industry.
Inspiring musicians and producers by delivering superior tools for composing, recording and mixing, Cubase is a household name in the music industry. Complementing the audio production workflow, WaveLab caters to the needs of mastering and audio restoration applications. The first choice in game audio production, TV and film post-production and broadcast is Nuendo, offering more unique tools for these industries than any other software solution.
Since January 2005, Steinberg is a wholly owned subsidiary of Yamaha Corporation, the world's leading manufacturer of audio hardware. This close collaboration allows Steinberg to provide a wide range of audio interfaces and controllers that cover the demands and requirements of aspiring producers, musicians and commercial studio environments alike.
Silver Sponsorship
Dolby Laboratories

Dolby Laboratories (NYSE:DLB) creates audio, video, and voice technologies that transform entertainment and communications in mobile devices, at the cinema, at home, and at work. For more than 50 years, sight and sound experiences have become more vibrant, clear, and powerful in Dolby®. For more information, please visit www.dolby.com
San Francisco Conservatory of Music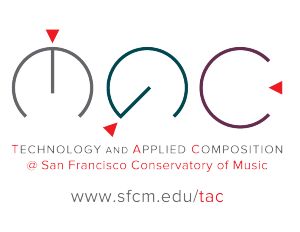 The Technology and Applied Composition (TAC) program at the San Francisco Conservatory of Music offers a world-class foundation for a successful career in the diverse and evolving music industry. A unique course of study in traditional compositional craft and cutting-edge music technology, TAC trains a new generation of composers who are equally at home in the realm of concert music, film and video game scoring, and sound design. The TAC program produces versatile graduates who thrive as individual artists or as vital members of a creative team. Bachelor of Music Degree and one-year Postgraduate Diploma offered. sfcm.edu/tac
Tazman Audio/ Fabric
Tazman-Audio is a small audio developer that is committed in developing high quality affordable software for game and audio productions. With over 17 years of professional audio experience in game development we are proud to announce our latest product called Fabric.
http://www.tazman-audio.co.uk/

Boz Digital Labs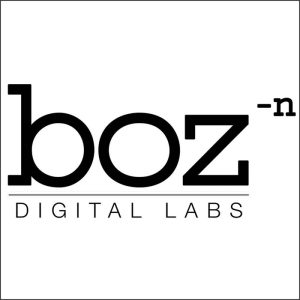 Based in Central California, Boz Digital Labs creates professional audio plug-ins with the goal of finding the best solutions to problems that audio engineers face on a daily basis. They are dedicated to researching new and innovative algorithms and focus on the future of music production and the role that audio plug-ins play in the process.
D16 Group Audio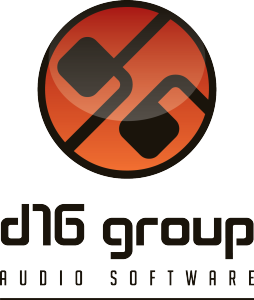 D16 Group Audio Software officially launched in 2006 with the aim of producing virtual instruments and effects for producers and musicians. Today, D16 Group Audio Software has become a premium audio plug-ins supplier.
Consistently delivering high levels of quality and the will for improvement has allowed D16 to create virtual instruments that set a new standard of sound perfection and effects that take creativity to the next level.
FabFilter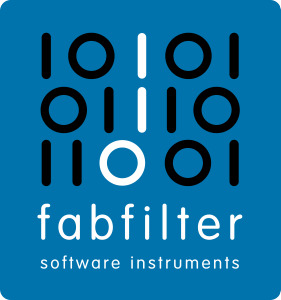 Beautiful sound... Fantastic workflow. These are the foundations of FabFilter who create powerful audio plug-ins with superb sound quality and innovative interfaces.
To achieve this, FabFilter continually rethinks and challenges industry standards and they are never afraid of reinventing the wheel.
Sugar Bytes

Sugar Bytes was founded by Robert Fehse & Rico Baade in Berlin, Germany. Robert studied informatics and worked for Native Instruments until Sugar Bytes was born, he is a one-man think tank and cares for first class code and consistent concepts. Rico Baade is formerly known as Reaktor legend "Programchild" and earned worldwide appreciation with Sugar Bytes, living his passion for sound and design. Together they formed Sugar Bytes to provide better sounding, better looking audio software that is easier to use and cheaper to get then everything else out there. They produce products that can do more stuff with less buttons and have more features with fewer instructions that are simply more fun and less expensive.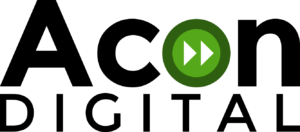 Acon Digital
Acon Digital is the digital media editing product line from the company Acon AS, a company which specializes in audio editing software and digital signal processing products and services.  Acon Digital products such as their award winning "Restoration Suite" or the renowned audio editor "Acoustica" help professionals as well as beginners in their productive work and are characterized by excellent audio quality and a large set of features combined with ease-of-use.

Polyverse 
Polyverse Music is a company dedicated to collaborations with the most innovative musicians of our age to create musical instruments and tools for fellow musicians. They picked psy-trance duo Infected Mushroom as the first artists to work with and released "I Wish" note freezer plug in. After developing Erez Eisen's initial idea into a prototype plugin, Infected Mushroom went to the studio to try the plugin, and discovered numerous other uses and features for it than originally anticipated.  Polyverse uses this artistic feedback as the fuel for their creative engine. "Manipulator" is the latest release from the collaboration between Polyverse and Infected Mushroom and they will continue to collaborate with other artists in the future.

KResearch 
KResearch is a company that consists of a group of highly motivated professionals which except for their technical expertise in effect design and software development are all involved in some aspect related to music from composition and performance to recording and production. Their aim is to develop innovative future leaning products with rich unique feature sets based on their in house research and development
Xhun Audio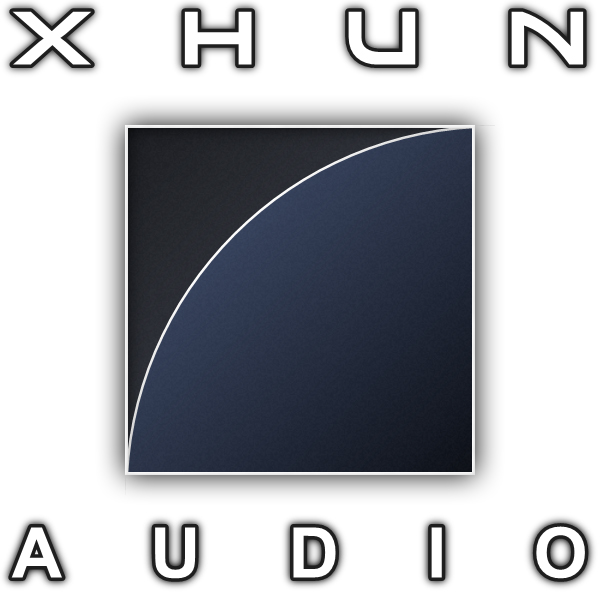 Xhun Audio uses physical modeling to make professional audio software products. LittleOne is a faithful emulation of one of the most legendary hardware analog synthesizers and has been used by many professional composers, producers, and musicians around the world. It is known for its incredible dynamics and the beauty of its presets. IronAxe is a simulation of an electric guitar which reaches all the authentic beauty and expressivity of a real electric guitar by simulating the physics of all the acoustic and electronic components found in the original instrument.
Bronze Sponsorship
DigiPen

DigiPen Institute of Technology is an educational leader in the teaching and advancement of the arts and computer sciences as applied to the world of game and software development. As the first school in the world to offer a bachelor's degree in game simulation technology, DigiPen has advanced the digital entertainment industry by preparing students to become skilled artists, designers, and engineers. 
DigiPen alumni have proven to be among the most sought-after employees in the games industry and beyond. In addition to being credited on well over 1,000 popular game titles over the last 20 years, they continue to advance the boundaries of what technology can accomplish. 
Beginning in 2012, DigiPen began offering two degree programs with a strong emphasis on game audio development, the Bachelor of Arts in Music and Sound Design and the Bachelor of Science in Computer Science and Digital Audio. 
iZotope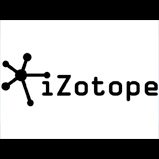 iZotope makes innovative products that inspire and enable people to be creative. Based in Cambridge, Massachusetts, iZotope has spent over a decade developing award-winning products and audio technologies for professionals and hobbyists alike. Used by millions of people in over 50 countries, iZotope products are a core component of GRAMMY-winning music studios, Oscar and Emmy-winning film and TV post production studios, and prominent radio studios, as well as basement and bedroom studios across the globe. Through a robust licensing program, iZotope also powers products made by industry partners such as Adobe, Avid, Microsoft, and Sony. iZotope was recently honored with an Emmy® Award for Outstanding Achievement in Engineering Development for its flagship audio repair suite, RX®.
Ocean Way Nashville

Recording Studios, founded in 1996, are located in the heart of Nashville's famous Music Row. Purchased from the founders in 2001 by Belmont University, the studio remains a fully commercial facility but has added an educational component in conjunction with the school's College of Entertainment and Music Business.
Among the world's finest recording facilities, it's client roster reads like a who's who of the music world spanning a range of styles from pop/rock to country to classical. Housed in a 100 year old Gothic revival greystone church, Ocean Way Nashville provides an exceptional acoustical space tuned specifically for music recording in the rich visual beauty of a church sanctuary.
Since it's renovation in 1996 from church to recording studio, Ocean Way Nashville has been the favorite destination in the eastern US for recording strings and orchestral projects including film scores, trailers, pageants, chamber orchestras, quartets, and sweetening on countless hit records. Groups as large as 82 have recorded in the space.
Clients over the years include George Strait, Matchbox Twenty, Harry Connick Jr., Faith Hill, The Mavericks, Willie Nelson, Train, Gretchen Wilson, Kenny Chesney, Three Doors Down, Sheryl Crow, Steve Martin, and Paul Simon. Scoring includes Sony Playstation, Oh Brother Where Art Thou, and many others.
Video game titles include Dragon Age: Inquisition, Call of Duty Black Ops, Ori and The Blind Forrest, The Last Of Us, Resistance Burning Skies, and many others.
For Bookings contact: Pat McMakin 615 320-3900 orpmcmakin@oceanwaynashville.com
McDSP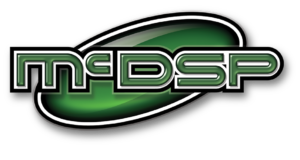 McDSP is an innovative Silicon Valley audio software company founded in 1998 by Colin McDowell. Beginning with the release of the pioneering equalizer plug-in FilterBank, McDSP has continued producing industry acclaimed and award-winning software titles. McDSP audio signal processing technology can be found in pro audio plug-ins for popular digital audio workstations including Pro Tools and Logic, the Avid VENUE and S3L live sound systems, as well as licensed algorithms in the gaming industry. McDSP audio algorithms are used by companies such as Activision, Bioware, and Microsoft, and in consumer products like the LouderLogic and Retro Recorder iPhone applications.
ASCAP
ASCAP
 is a membership association of more than 330,000 U.S. composers, songwriters, lyricists, and music publishers of every kind of music. Through agreements with affiliated international societies, ASCAP also represents hundreds of thousands of music creators worldwide. ASCAP is the only U.S. performing rights organization created and controlled by composers, songwriters and music publishers, with a Board of Directors elected by and from the membership. ASCAP protects the rights of its members by licensing and distributing royalties for the non-dramatic public performances of their copyrighted works. ASCAP's licensees encompass all who want to perform copyrighted music publicly. ASCAP makes giving and obtaining permission to perform music simple for both creators and users of music.
Sony Interactive Entertainment America LLC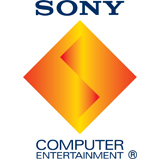 Recognized as a global leader in interactive and digital entertainment, Sony Interactive Entertainment (SIE) is responsible for the PlayStation brand and family of products. PlayStation has delivered innovative products to market since the launch of the first PlayStation in Japan in 1994. The PlayStation family of products and services includes PlayStation 4, PlayStation VR, PlayStation Store, PlayStation Now and PlayStation Vue. SIE also oversees Worldwide Studios, which is responsible for developing exclusive, world-class games for PlayStation. Headquartered in San Mateo, California, SIE is a wholly-owned subsidiary of Sony Corporation and has regional headquarters in London and Tokyo.
https://www.playstation.com/en-us/
Tencent Game Audio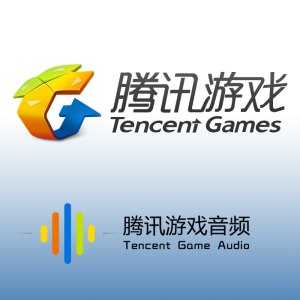 As one of the four online platforms of Tencent, Tencent Games is the largest online gaming community in China. We at Tencent Games are a world-class online game developer and operator, dedicated to the sustained development of a wide array of online games which are trendy, fun, challenging, yet easy to play, catering to gamers' tastes and interests. Through in-house development and external co-development, we have produced 100-strong popular games and swiftly established a solid presence in multiple segments of the online gaming market with remarkable performance.
Since its founding in 2009, the audio team of Tencent Games has been committed to creating world-class, superb game audio. We work seamlessly with leading music composers and sound designers from the domestic and international gaming circles on a long-term basis to constantly improve the audio quality and artistic representation of our games, having gained wide recognition in the industry with myriads of excellent game audio works.
http://www.tencent.com/en-us/ps/ieservice.shtml
Krotos
K

rotos develops and produces audio software for the entertainment industry. 
Krotos' software, Dehumaniser, is a unique vocal software processor / sound design tool that produces studio quality monster and imaginary creature sounds in real time, negating the time, expense and effort that is traditionally required. Dehumaniser is used by Hollywood studios and AAA game companies around the world.
Patron Sponsorship
Cinema Scoring
Cinema Scoring is all about simplicity – an amazing scoring experience at a reasonable rate. No hidden fees, no complicated contracts… you walk away with a beautiful recording and it's all yours.
-All of our musicians are seasoned professional studio players
-We get excellent rates at local studios, savings that are passed along to you
-Orchestration, conductors, engineers, Pro-Tools operators are also available
-No extra cost for overdubs, doubling, or shared sessions
-Complete buy-outs, with no reuse fees or backend payments
-You can photograph or video your session
-Sessions can be as public or as private as you'd like
D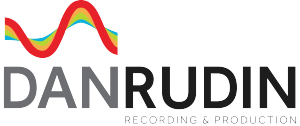 an Rudin Recording & Production
With studio facilities in Nashville, TN, DR R and P offers Production, Recording and Mixing for all things musical. As a freelance REP (recording engineer/producer) for over 2 decades Dan has worked in virtually every style of music for Artists, Film, Television, Games and Theater. And being based in Nashville gives us access to finest recording musicians in the world.
Our services include studio production of any instrumentation and style, as well as full composer support (pairing composers with orchestrators, contracting and budgeting), making the translation from programming to live recording seamless and enjoyable.  And we really understand game audio and implantation (especially their influence on production decisions), so organizing recording or mix sessions for interactive or layered music cues is a snap.
Specialties (though we do so much more)
Recording large ensembles; film game scores, big band records, cast recordings. Mixing. Team management and leadership. Technically and creatively demanding projects. Global collaborations using proprietary e-solutions. Expert knowledge both digital and analog audio.
Contact us today about making your project the best it can be.
studio@danrudin.com 615.352.5222
Hexany Audio

Hexany Audio is a Los Angeles based studio specializing in music and sound production for games. A team of highly creative award-winning composers and sound designers, Hexany's work can be heard across numerous genres and platforms spanning the AAA, console, mobile, casual, and indie spaces.
Hexany's credits includes projects for companies like Disney, Activision, Ubisoft, Google, Intel, and numerous other developers. The studio was founded in 2012 and is co-owned by Richard Ludlow (Audio Director) and Matthew Carl Earl (Lead Composer).
John Rodd
J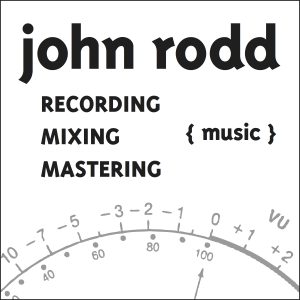 ohn Rodd is a music recording, music mixing and music mastering engineer with decades of experience in all genres of music. He has worked at the world's finest studios, including Ocean Way, Abbey Road, and seven years on staff at 20th Century Fox's Newman scoring stage.
Credits include Overwatch, EA Star Wars: Battlefront, World of Warcraft: Legion, StarCraft II: Heart of the Swarm, Star Wars: The Old Republic, Star Wars Kinect, Call of Duty: Black Ops II, Mass Effect 3, Assassin's Creed Brotherhood, Breaking Bad, Get Out, Elysium, Batman: Bad Blood, The Lincoln Lawyer, plus over 150 major motion pictures.
Materia Collective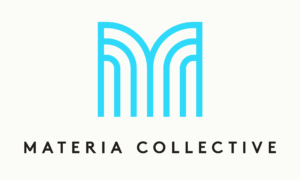 Founded in 2015 by Sebastian Wolff, Materia Collective began as a collection of musicians seeking to celebrate the music of Final Fantasy with a massive arrange album. Materia Collective has since grown into a label that produces and releases original music alongside creative interpretations and arrangements of new and classic game scores. Today, Materia Collective features an international array of musicians, brought together by a passion for gaming, music, and creative entrepreneurship to continue developing the unique identity of the group.
http://www.materiacollective.com/ 
Sonic Fuel Studios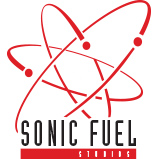 Sonic Fuel Studios is a state-of-the-art, eco-friendly tracking and mixing facility specializing in Film, Television, and Interactive Media music and events. The 7,000-sq. ft. "industrial zen" space includes writing rooms for 9 composers, a 32'x25' live room large enough to record 30 musicians, 2 primary isolation booths, an expansive producer friendly control room that boasts a Euphonix System 5 console, and a plethora of analog gear.
Sonic Fuel Studios delivers the highest level of technology and professionalism available in a boutique environment that caters to client comfort and creativity.
We offer scoring, tracking, overdubbing, mixing, re-recording, and voiceover recording services for new albums, feature films, independent films, television programming, documentaries, interactive media / video games, commercials, DVD releases, trailers & new media.
http://www.sonicfuelstudios.com/ 
The Society of Composers & Lyricists (SCL)

THE SOCIETY OF COMPOSERS & LYRICISTS (SCL) is the non-profit premier organization for professional film, television, video game, and musical theater composers and lyricists, and those working in our industry such as orchestrators, arrangers, music supervisors, music agents, music attorneys, music editors, copyists, recording engineers, and related jobs, with a distinguished 70-year history in the fine art of creating music for visual media. Current SCL Members include the top creative professionals whose experience and expertise is focused on many of the creative, technological, legal, newsworthy and pressing issues of the film music, television music, game music, and musical theatre industry today.
Sound Librarian

Sound Librarian as a company was formed to address a single simple concept that has many ramifications.
...because sound matters
Our products and services focus on this one simple statement and strive to serve the media production industries globally in understanding the critical role audio plays and how it can enhance their products.
Sound Librarian's catalog of products and services covers education and training, audio production and an ever growing sound effects library. We support a variety of industry groups and events across the world and are passionate about advancing the understanding and importance of audio within media production.