12/04/2013 at 2:23 am
#1515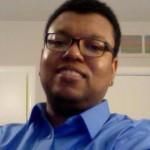 Richard Kidd
Member
Cool, I'll have to get on to GDC, I'm guessing the audio pass should be just fine?
Ill have to widen my search area on Meetup I haven't found any groups for developer meetups yet here.
Ill definitely grab unity when I get home. and ill need to hit YouTube for some wwise tutorials. the next thing that my IGDA chapter is focused on is the GGJ.
Thanks for the input. 🙂