12/05/2013 at 4:07 pm
#1539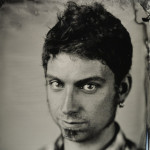 Drew English
Participant
Dren,
Thanks for the open and honest feedback! A lot of my past experience has been underscore in the advertising world and many of the project I worked on didn't really need anything more than a "music bed" feel. The pieces I shared here are ideas and experimentations thrown together to just sort of go through the process.
That being said, I love the critique as I am always trying to challenge myself to push the envelope further. I wish I had a more defined context to put these pieces into. What I CAN say is that if one were to listen to "Drift", "Electronica in Em" or "Sailing The Solar Wind" I always envisioned those pieces in some sort of space-based game.
Anyhow, I'm honored to be the first one diving into the "Demo" forum. As an aside, this topic was NOT working yesterday. I just logged in to attempt to send you a screen shot but everything seems to be working OK! Thanks again!
P.S. – Glad you dug the production. I like to think I know a thing or three.