12/06/2013 at 10:23 am
#1587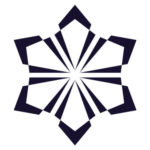 Nabeel Ansari
Member
It's much more fun than Assassin's Creed III. They took the ship combat (which honestly I did really like from the start) and added more depth and creative strategies (many ship weapons) to it. The sea battles are honestly like playing a much more fun version of Sid Meier's Pirates. After near destroying a ship, the music gets really intense as you swing on a rope to eliminate their crew.
But that's not to say it's simply a pirate game; in fact, this game has the most challenging stealth sequences I've seen in AC Games. They take the walking in brush from III and expand on it to make it essential to not be detected, and getting from one brush to another is not easy. You'll have to sabotage alert bells and put watchmen to sleep with darts. It's very well-done in the Assassination aspects, even if everyone talks about the Piracy aspects.
By the way, thanks for getting me set up.