12/13/2013 at 9:17 pm
#1664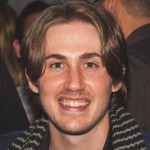 Kole Hicks
Participant
Wow that was a fantastic read; thanks for sharing Kenneth! It was very interesting to read about all the various tech specs for your interactive music system and the musical specifics of each theme.
I've mostly worked on Indie & Mobile titles, so I've seen music briefs/style guides… but not nearly with this much depth! Quite often (especially on the Indie Games) I'm both the person designing the style guide and creating the music; so it's very beneficial to see a document like this from the AAA side.
Jesse: Awesome description of Voss; it's immediately visual & starts firing off ideas in the brain. No wonder the piece turned out so well!