12/28/2013 at 10:32 pm
#1689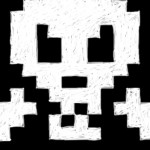 Jesse Harlin
Participant
The industry is changing. That's for sure. AAA studios have been closing left, right, and center and the rise of the indies has meant that small teams with little to no experience can be extremely successful. I think some countries have been hit harder than others. Lots of Canadian studios seem to be shuttered lately. And I've heard that the UK has been rough, too, though I don't know much for sure.
Part of the problem might also be due to the cyclical nature of console cycles. At the start of a new console cycle, companies take more risks on new IP. At the end of a console cycle, they hunker down and churn out sequels to games they know will sell well. That's the conventional wisdom. Yes, there are obiously exceptions to all of that.
But you take the fact that we're at the end of the longest console cycle in recent gaming history, add to it the changing nature of gaming due to smartphones and tablets, and then throw in some wildcards like the Great Recession, the slow recovery, and who knows what else? There are tons of reasons why the game industry is a little weird right now. Then add on top of that the fact that there are more and more schools these days churning out each year freshly minted game audio professionals for a shrinking job pool and you have some picture of the landscape we're looking at.