03/17/2014 at 12:06 pm
#2012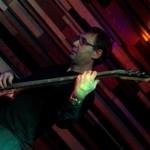 Brian Schmidt
Member
This is the classic chicken and egg problem (not confined to game audio, btw).
A very good way to get some experience these days is to work on an indy game, or on a game developed by students in a game design or game programming degree program.
Although I'm always loath to say "work for free", during school years, working on projects for the experience is perfectly normal, especially if it's with other students.
Especially these days, where many student projects end up getting self published on either the App store or Google play; nothing says "experience" than being able to point a potential employer to a download of a shipped game, even an indy or student one.
Below is a link to a few of the game schools in Michigan.
http://www.educationnews.org/career-index/video-game-design-schools-in-michigan/