03/24/2014 at 4:58 pm
#2054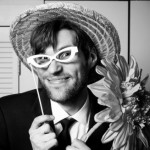 Robert Frost III
Member
Nathanael,
I think you've got a rad setup! Nothing wrong with super simple.
How's your computer on software (I know I said we weren't talking about software but ooooo well)? What are you running? Pro Tools? Ableton?
Do you like the Korg Privia set-up you've got going? What do you feel like would improve your MIDI control?
Just outta curiosity what kind of headphones do you have?
-RF