04/22/2014 at 8:16 am
#2121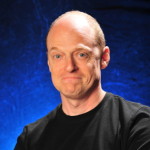 Dan Rudin
Participant
Hi Ian,
So sorry to hear that you feel that way. Just a couple of thoughts.
First, not as an excuse but rather as a fact, the GANG site was down for quite a while being ported over to this new version, so many of us fell out of the habit of regularly visiting the forums… hence the "relatively empty" sense of place. I think that will pick back up.
Secondly, even though you pay for membership, GANG is just like anything else in life, I think you'll find that you get out what you are willing to put in (and more.) Posting questions, attending GANG mixers and events are a good start. GANG is different than blindly reaching out to game audio folks through LinkedIn or Facebook… your membership sends the message that you are serious about game audio and that can really make a difference when trying to connect with busy people.
Best,
Dan