04/22/2014 at 11:08 am
#2122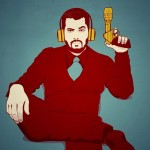 Ian Tomlinson
Member
Thanks for your words, Dan! I felt better after getting my thoughts written down, and hope it comes across as constructive criticism from the perspective of a newcomer.
I caught on to the fact that there was a recent redesign of the site and, like you said, it'll probably pick up more traffic with time. I can certainly help in getting the forums going again, because I have plenty of questions!
My attitude is not that $75 should've gotten me a gift of some kind, but that by paying the membership fee it shows that I am serious and want a foot in the door. I suppose I was lost within the site, not sure where to place said foot. 🙂
All that said, it's a pleasure to meet you! What's your story?