04/23/2014 at 8:19 am
#2133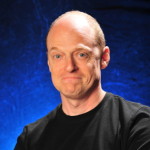 Dan Rudin
Participant
Understood.
Nice to meet you as well, Ian. My story is that I've spent a couple of decades producing and recording music for every conceivable purpose. I love gaming, love scoring and think that the game audio community is one of the most exciting spaces to work in.
I entered into this community back in 2009 by attending GameSoundCon in San Francisco where I made some friendships that continue to this day.
Glad to have you here, all the best!