04/25/2014 at 10:37 am
#2135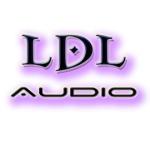 Peter Genard Boynton
Member
Hey all,
I just joined G.A.N.G as well and I have just recently started browsing the site. This in fact will be my first post on the Forum.
I attended the GameSoundCon (that's how I found out about G.A.N.G in the 1st place) last November for the 1st time as well as attended the GDC this year. I have been an audio engineer-composer-sound designer-etc… for over 17 years and like Dan I have recorded and sound designed a ridiculous amount of material for every conceivable purpose. I never got into the game audio industry before because when I looked at how games were being made (memory budgets etc..)I "felt" as if we as composers and sound designers were quite frankly crapped upon. That we were the after thought and we were not given any real respect for what we do and love (Note: this is just a personal observation not a fact so I'm not saying that there were instances where there was great work done and respect given. Just read this weeks interview with Lennie Moore & Frank Sauer and you'll see).
Like Dan said you get of of it what you put in. unfortunately I am based in South America so the Mixers for me are kinda out of the question so this site and others are really my only portal to like minds and current events. I do agree with Ian in the fact that I do hope that a section of the site will be made available for current work availability in the industry. Forming strong and reliable connections with developers small and large is probably the most important aspect of what we do and if G.A.N.G as a collective can't do that then really were just a bunch of guys talking shop and that's fine but I can go to Gearslutz.com or any of mutiple Forums out there for that as well.
I know that We are not a Union but again like Dan said Being a member makes a statement that you are serious about working in the interactive media industry and we as G.A.N.G members should be proud of that. I was told a the GDC this year that G.A.N.G is sort of an advocacy group in that it is working towards making Developers aware that we are here as well as giving them solid and reliable source of quality sound designers, composers and audio programmers/implementers. This is why I joined and even though nothing has come from it yet being involved and becoming a part of the community is the most important part.
Have some patience and welcome to the Community :D.