04/25/2014 at 11:13 am
#2136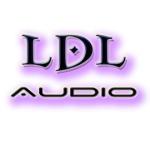 Peter Genard Boynton
Member
Hey Guys,
Thought I would toss my thoughts and gear into the mix. Currently I have a small studio and am currently working on finding a space for a 56 channel Soundcraft Ghost. As of right now I am working with a small digidesign 003, an M-Audio Keystation Pro88, A 2010 iMac, 2010 Macbook Pro, and 2 sets of monitors. A crappy set of China made Sewin no name 8″ monitors and a pair of Makie MR5's. As for Microphones I have a KSM44 a ridiculous amount of 58's and 57's a couple of Beta 58s and an AKG C 568 B with a Tascam DR-100 for my location recordings.
Though I have not used any of Focusrites hardware for a long time I know they have a great reputation for sounding good and for their reliability. When I choose the 003 hardware having Faders was a huge factor. I do a lot of Post mixing and having access to to a fader bank as I am mixing down stems or even as I am writing is great. for me it's a work flow thing. also having the keystyation pro88 is absolutley awesome, especially now that I can map any of the multiple knobs and faders to any aspect in Wwise. I have not tried to map any of the 003 midi functions to Wwise yet but When I get done with my current project and have some down time I will be doing so.
Like I said above, work flow is key to any creative process and choosing gear is a personal thing. Whether you are using a rack mount interface of a fader bank interface it all depends on how you work and what feels cool to you.
For me when I am working on a game I usually have my desktop running Protools 9 while my laptop is booted up with Windows and has a build of the game and running in either Wwise or FMOD. (personally I have more experience with Wwise but am currently working though the FMOD Course work by Stephan Schutze http://www.stephanschutze.com/ and http://www.soundlibrarian.com/) I can build my score and Sound design in PT9 and then implement it into the game and work from there. it's sort of a massaging process where I'll hop back an forth until I have the implementation and mix right. Thoughts and critics are always welcome 😉