05/01/2014 at 2:35 pm
#2155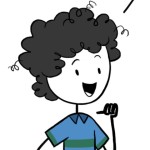 Dante Vittone
Participant
This probably isn't exactly what you were looking for, but I was suggested this wonderful guide for game audio by someone.
http://www.amazon.com/The-Complete-Guide-Game-Audio/dp/024081074
Inside, there are numerous examples about game audio agreements, how to write them, etc etc. It's a great resource!
If you don't want to buy the book, I can just scan you the relevant pages/chapters, if you'd like. Just shoot me a message.