05/05/2014 at 5:24 pm
#2163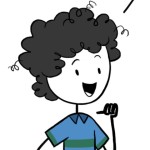 Dante Vittone
Participant
Hey man, welcome to G.A.N.G.
I really dig that jazzy piece of yours: ii – V-I – Bit. I can see it right at home in some sort of little RPG or something.
Things here might seem a little slow at times, but don't be afraid to reach out to someone if you see something that interests you/you need help with something. There's a lot of information to be had – Or at least, that's my been my experience in the past few months!
Cheers!