05/06/2014 at 12:49 am
#2171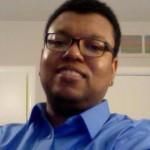 Richard Kidd
Member
Hey
I have been a member for about a year and a half. I joined while in school and am a recent graduate myself. I haven't had the opportunity to make it to any events but I feel like I have made a few strong connections and friendships in the short time that I have been active.
A good thing that differs between this site and other forums is you KNOW you are getting experienced advice from people who have already accomplished what we are trying and wanting to accomplish.
You see everyone's real name and not nicknames, so it's a lot more personal. As you can see, you asked a question and had an opinion and got responses.
That's awesome that you have a couple of solidified gigs.
My question for you though is what did you use to make your web page? I like it 🙂