05/10/2014 at 12:35 pm
#2190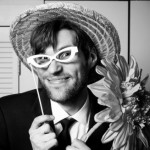 Robert Frost III
Member
I am loving how much everyone is participating in this discussion!! I know I just said gear at first but we should move into software now.
What's samples are everybody using? I've heard lots about the East West Stuff. I'm most likely going to invest in that next.
I just got got Native Instruments 9 Ultimate with Symphobia, La Strings, and Drum Lab added on. Works pretty great if you've got a good ear that is.
I've also started just sampling random house hold items which I've had tremendous success with! I think it might be something I want to further develop.