05/22/2014 at 4:58 am
#2228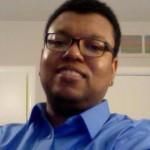 Richard Kidd
Member
Hello Jesse,
Lucasarts was one of the places I always wanted to work. I am truly sorry that happened.
Like everyone else, I also wanted to state how amazing it is that you are taking the time to listen to others reels and give very helpful criticism. Reading through the previous pages I tried to put together the best pieces I had, hoping that you could also share your insight on what I have.
I have read a lot about people using cold calls and I am wondering is that really one of the better methods to use?
Are business cards still useful when networking and meeting potential clients at events?
How can you tell, by conversation, if someone would make a good candidate to work with in the future?
Thanks again for your time,
and thanks again Robert Blaauboer, for yours.