07/12/2014 at 2:04 am
#2348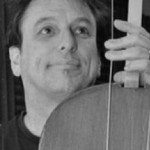 Dren McDonald
Member
are you looking for source material (sound libraries) or good processing plugins that help with that?
check out designingsound.org for their indie library updates, they always have good links to new and reasonably priced libraries.
For sound-designy plugins I like the Uh-He Ubick plugin suite a lot, the Sound Toys stuff is great, Valhalla Shimmer, OhmForce has some trippy stuff, there's always the GRM tools (a bit pricier), some of the Waves stuff (the older boring looking plugins, like Doppler, Doubler, Enigma etc).
There are a lot of cartoony type of sound libraries, but they're very HannaBarbera/WB sounding, and I find that if a dev wants 'cartoony' they never really want that because of the strong identification of vintage cartoon sounds.