08/27/2014 at 12:55 pm
#2558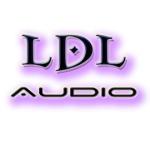 Peter Genard Boynton
Member
Wow what a great response. I've read through all the posts and have wanted to respond but haven't been able to cause of problems with my account and posting. Obviously those are now fixed.
I now have so many games to play it's ridiculous, from Fez to Hearthstone to Walking Dead season 2 it's going to take me at least a year to catch up with you guys.
I did see the new demo for Silent hill named P.T. (unfortunately on downloadable for PS4 which I do not have yet) but it looks absolutely frightening and fun. really anything the Guillermo del toro does is frightening and now that hes teamed up with Hideo Kojima for this reinvention of Silent Hill it has the possibility of being the next Last Of Us. really great stuff. Games as a story telling medium are really coming into form now and I think we are just starting to see the potential of this medium.
Switched up to playing Bio Shock 2 after seeing Stephan Schütze's audio analysis video on youtube, (link below for those interested) and lots of candy crush with the wifey.
as a side note:
we shouldn't be worried about taking jabs at people. if you have a valid opinion on the sound design or implementation say it, and explain where you think they went wrong. that doesn't mean be offensive but for instance.
In my opinion the Sound design for the weaponry in DOOM 3 was too thin, the guns didn't have the impact that they could have had and I think the game lacked for it. it was still scary as hell to play in 5.1 though.
Hopefully this thread will continue to have more and interesting posts by everyone.