10/02/2014 at 1:24 pm
#2699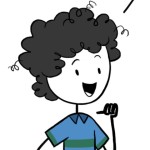 Dante Vittone
Participant
I am as much as a novice as you say you are, but I've read some material on charging for game audio. This isn't exactly game audio-related, but maybe it'll help!
First, I would figure out exactly what it is you would be scoring. How much music do they actually need? In minutes? What kind of music is it? Figure out how long it will take you to produce music of the specified caliber.
In a game audio book from 2008, the author said that, including creative fees and other stuff, a beginner should charge around $250 per minute of completed music. This is just what I read. The information is a bit outdated – and also, since this is a documentary, it might be different.
Might be good to have them throw you together a scoring list of some sort, defining what it is they need for their documentary, exactly. Then you can talk about contracts, milestones, payment, etc.
Hope this helps at least a little! This is goood-intentioned novice advice, lol.