02/17/2015 at 2:19 pm
#3133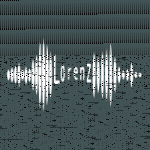 Eric Lorenz
Member
Hey Derek!
The first time at GDC can get a little overwhelming, last year's conference was my first. There are so many ways to networking there because something is always going on and you're surrounded by all kinds of people and possibilities. I'd say the most important thing is meet as many people as you can and make friends.
I'm a recent graduate, so I'm also starting out as well.
The parties are also super important, it's a great way to casually meet and get to know each other. I remember last year, I was at one of the audio parties where I was chatting with Damian Kastbauer from PopCap Games and he invited me out to get Dennys at 2 am with the sound designers from Microsoft, Obsidian, Naughty Dog and a bunch of others. It was great.
Hope to see you out there!
~Eric Lorenz