02/25/2015 at 1:18 pm
#3168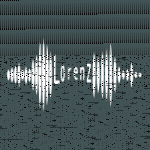 Eric Lorenz
Member
Hey J Shagam,
I was just skimming your website and I love some of your compositions. Really digging the Little Bouncing Ball one. All your stuff is really cohesive for simple video game soundtracks.
I'd like to see some of the projects. Hearing the music is all good, but I think it would be nice to see the games themselves (little short clips, in-game play, main menu screens,anything really).
I think you just need some more documentation. I didn't see or hear anything for your installation work, which really bummed me out because I'm really big on that kind of stuff.
~Eric Lorenz