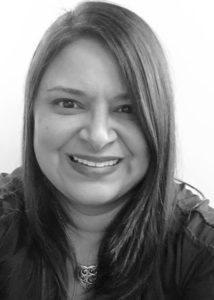 Savina Ciaramella has been chosen to be the new Executive Director of the Game Audio Network Guild! Savina will oversee all membership and sponsorship activities, as well as make a foray into increasing our educational programs.
Savina Ciaramella has over 20 years of experience in the music industry from negotiations to production. She brings a wealth of experience in the industry with her including stints at Walt Disney Records, the American Federation of Musicians and as an independent marketing manager and scoring liaison at Skywalker Sound. Savina joined the executive team of the Game Audio Network Guild in January of 2015 serving as the Director of Sponsor Relations and Business Development. She was honored with the 2015 Distinguished Service Award at the 2016 G.A.N.G. Awards, and as of March 2016, she serves the members of G.A.N.G. as the Executive Director.
Savina is a member of The Game Audio Network Guild and is affiliated with The Society of Composers and Lyricists, The National Academy of Recording Arts & Sciences, Women Industry Network, For The Troops and Soroptimist International.
Please read all about Savina here: https://www.audiogang.org/members/sciaramella/
"Savina has shown tremendous initiative and has made great strides in both our sponsorship and membership goals. She brings knowledge and relationships from the music and pro audio industry that has helped us reach out to professionals that may think game audio has any kind of barrier to entry, which it does not. We are proud to have her on the team!" -Alexander Brandon, Vice President