This month we spoke with our Paul Fattahi, Director of Sales and Marketing with XCHANGE Market Platform / Music Marketing, our new G.A.N.G. Platinum Sponsor, who will be celebrating their 25th Anniversary on May 6, 2016. Music Marketing distributes hundreds of music technology products from 47 different companies. Music Marketing in conjunction with Sony Creative Software, FabFilter, D16 Group Audio Software and Wave Arts has created a special discount on software for our G.A.N.G. members that will run from the 9th to 16th of May, 2016. The product list is now on our perks page here, stay tuned for more details.
Learn more about Music Marketing and some of their products below.
RS: How did Music Marketing begin?
Paul Fattahi: Music Marketing started in 1991 under the company name "Steinberg Canada" by Ray Williams in the basement of his house. The company had only one brand at the time but it was a huge brand called Steinberg, which it distributed to the music stores in Canada. By 1995 Steinberg Canada had 2 employees and had outgrown the residential neighborhood and moved into rented premises in a strip mall.  By 1998 the company had recorded $1M in sales and in 2001 moved into a 5,000 square-foot rented office space. In 2002 a host of brands were introduced into the company's new identity – Music Marketing Inc. In 2008 Music Marketing moved into its own building. In 2010 it spawned the industry-leading XCHANGE Market Platform, which allows music retailers to buy and sell software licenses on demand 24 hours a day, 7 days a week. With XCHANGE, there is no need for music stores to order boxes of software products and they are able to order the licenses and provide these licenses to the customers. This not only helps reduce the final cost to the customer as there is no more shipping charges added to the final price, but it also helps the environment by eliminating the need for boxes, cd's, printed manuals, and everything else that goes inside the box. Everyone wins!
RS: How do you choose which products to distribute?
PF: For the most part, brands choose us and ask us to distribute their products. However, we are always looking for new brands with innovative products, as well as established brands. Music Marketing is well recognized in the industry for our ability to pick, cultivate and market music software. Many of us at Music Marketing are musicians; therefore, we understand the needs of music creators and are able to connect with the products we sell in a unique way.
RS: What have been some highlights over the past 25 years?
PF: One of our top selling brands, Melodyne, won a Technical Grammy in 2012 and our efforts at Music Marketing had a lot to do with this huge accomplishment. Used by Grammy Winning Producers and engineers, Melodyne is the best tool for tuning vocals and there is virtually no record that is released these days on which Melodyne is not used – well unless it is an instrumental.
RS: Over the last 25 years there have been many changes in the industry. What are some of the biggest differences between now and when you started?
PF: 25 years ago, studios were still using analog gear and only those music creators that had money could afford to produce and record their songs. Steinberg was one of the first companies that introduced computer based audio recording with the Cubase Virtual Studio, which enabled a lot of musicians to do their own recording at home. Since then, the technology has changed so much and the powerful computers of today allow for new tools and new products that were not possible before, or they would have taken a long time to achieve and only after spending lots of money. Now anyone with talent can make high quality music and share their creations with the world.  
Since 1991, Music Marketing has been providing some of the best and most inspiring music technology products for musicians in North America. The Toronto-based company has one mission: find music technology products that musicians need in order to create better music and to introduce these products to the vibrant North American market.
Music Marketing's diverse staff represent many decades of experience of all sides of the music business – from software to hardware to content creation. We also have a highly motivated network of resellers that are also dedicated to bringing the most inspiring music products to their customers.

Sony Creative Software
Sony Creative Software inspires artistic expression with its award-winning line of products for digital video, audio, and music production, as well as industry-leading technology for DVD production and Blu-ray DiscTM authoring.
Their signature product lines continue to advance media production by providing powerful, accessible tools to the company's customers that span the globe and include professionals in the film, television, video game, and recording industries, as well as students, educators, and hobbyists.
FabFilter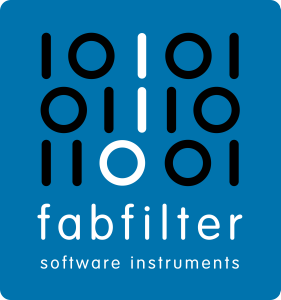 Beautiful sound… Fantastic workflow. These are the foundations of FabFilter who create powerful audio plug-ins with superb sound quality and innovative interfaces.
To achieve this, FabFilter continually rethinks and challenges industry standards and they are never afraid of reinventing the wheel.
D16 Group Audio Software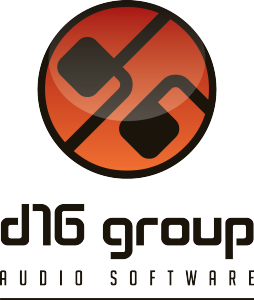 D16 Group Audio Software officially launched in 2006 with the aim of producing virtual instruments and effects for producers and musicians. Today, D16 Group Audio Software has become a premium audio plug-ins supplier.
Consistently delivering high levels of quality and the will for improvement has allowed D16 to create virtual instruments that set a new standard of sound perfection and effects that take creativity to the next level.
Wave Arts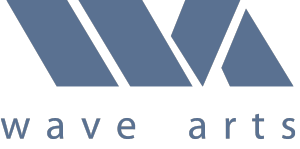 Founded in 1998 by MIT Media Lab Ph.D. William Gardner, Wave Arts creates professional grade audio processing software for professional audio engineers and musicians, offering some of the most robust, high quality, and efficient audio processing software.
Wave Arts products sound as good as or better than those costing much more. Meticulous, elegant design and engineering make possible the best balance between superior audio performance and the real world need for lower processing requirements.