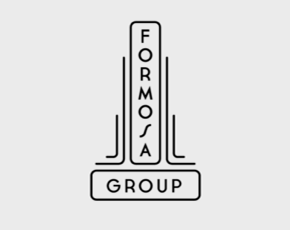 Formosa Group is a full service post-production sound company, serving independent and studio filmmakers and content creators. Launched in summer 2013, Formosa Group is home to some of the most creative and well respected Supervising Sound Editors, Sound Designers, Music Editors, and Commercial, ADR & Re-recording Mixers in the entertainment industry. Formosa Group is based in historic and state-of-the-art sound facilities on The Lot in West Hollywood, CA. We are also located in Burbank, West LA, Santa Monica, and at a second West Hollywood facility.
Opportunity
Formosa Interactive is looking for a skilled and passionate Sound Designer to join our expanding Burbank team. The ideal candidate will have proven skills designing across multiple genres and an understanding of the game audio development process. This person will be working with several sound supervisors and will be comfortable working in a collaborative environment while being able to receive and incorporate feedback into their design work. We take pride in delivering the best audio content to our clients while also maintaining a fun work environment.
Please note: A demo reel is required for this application. It should be a 3-5 minute video file with footage from games on which you've worked. This should include a diverse selection of footage including various types of work. Please include a cue sheet or superimposed text explaining your contributions to the footage.
Responsibilities
Designing expansive and rich sound effects to immerse players and drive the title's narrative
Sound design and editorial for cinematics in multiple formats and specs
Collaborating with Formosa Interactive Sound leads to deliver consistent and compelling audio experiences that support the game design
Required Skills
Possess a unique talent that can take concepts through to completion, using both commercial and proprietary audio implementation tools for multiple platforms and workstations
Experience creating game assets including foley, magical spells, creatures, weapons, UI and ambiance
Experience with linear sound design
Ability to take direction and work cooperatively
Experience with field and studio recording sessions
Experience designing and conforming sound-to-picture
Experience with multi-channel audio formats
Must be a video game player and be able to talk about and deconstruct other current games' audio quality and implementation
A passion for field recording and audio source creation
Game audio credits on at least 1 AAA, shipped title
Preferred Skills
Previous experience developing video games that use Audiokinetic Wwise or FMod Studio preferred
Previous experience with dialogue recording, editing, and mastering for video games preferred
Previous music production experience preferred
Qualifications
High School education or equivalent required
BA, Technical School Degree, or equivalent work experience in Sound Design or Recording Arts preferred
Formosa Group is proud to be an Equal Opportunity Employer, consistent with applicable federal, state and local law.