G.A.N.G. sponsor Cinema Scoring is currently offering members of G.A.N.G. a 10% discount on your first recording session (full details on our perks page). This month we spoke with Cinema Scoring's creators about their background and what goes into one of their recording sessions.
More information on Cinema Scoring here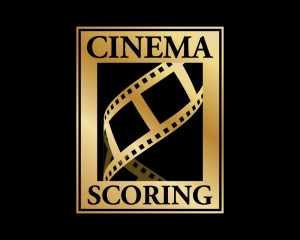 For those who don't know, what is Cinema Scoring? 
Cinema Scoring is a Los Angeles-based recording orchestra. Every member is a professional session player with years of experience, and they have performed on some of the biggest film, television, and video game scores in the world. We also work with an amazing team of conductors, music prep, engineers, and a video crew. We offer a fair and competitive rate, with photography and filming allowed — all at a complete buyout.
How long has Cinema Scoring been around why did it begin?
We've just had our one year anniversary at Cinema Scoring! We formed the orchestra after seeing many of our friends struggle to find meaningful, above-the-board work in Los Angeles. As you know, many of the recording projects have left LA to record elsewhere. There are so many talented players and amazing studios, we decided to help find new projects and bring the work back to LA. So far, it's been a great success. Our players love the quality of the work we bring in, they usually get paid on the gig, and they love the friendly working environment. Our clients love to be able to record what they want with no hassles. It's really a win-win for everyone.
Who are the musicians and where do you record? What sort of ensemble sizes do you usually work with?
Our members are all LA-based studio musicians. Every player is auditioned to ensure that we're maintaining a high standard. We've worked with most of the small, medium, and large studios in Los Angeles and have great relationships with them all. Our ensembles have ranged from soloists to over 100 musicians. Most composers seem to be using around 30-50 players.
What's the process like when someone calls you to discuss a project?
There's no project too big or too small, really. We discuss what the style of music is and how many minutes need to be recorded. We then make our own suggestions about the size of the ensemble and how many hours will be needed. There's no better feeling for a composer than to hear your work being performed by a real orchestra. We're here to help make that a reality for composers everywhere.
What are some recent video game projects you've worked on?
Most of our projects are still under an NDA, but some of our recent scores from last year include Assassins Creed for Ubisoft, ReCore for Microsoft, and H1Z1 for Daybreak Games.