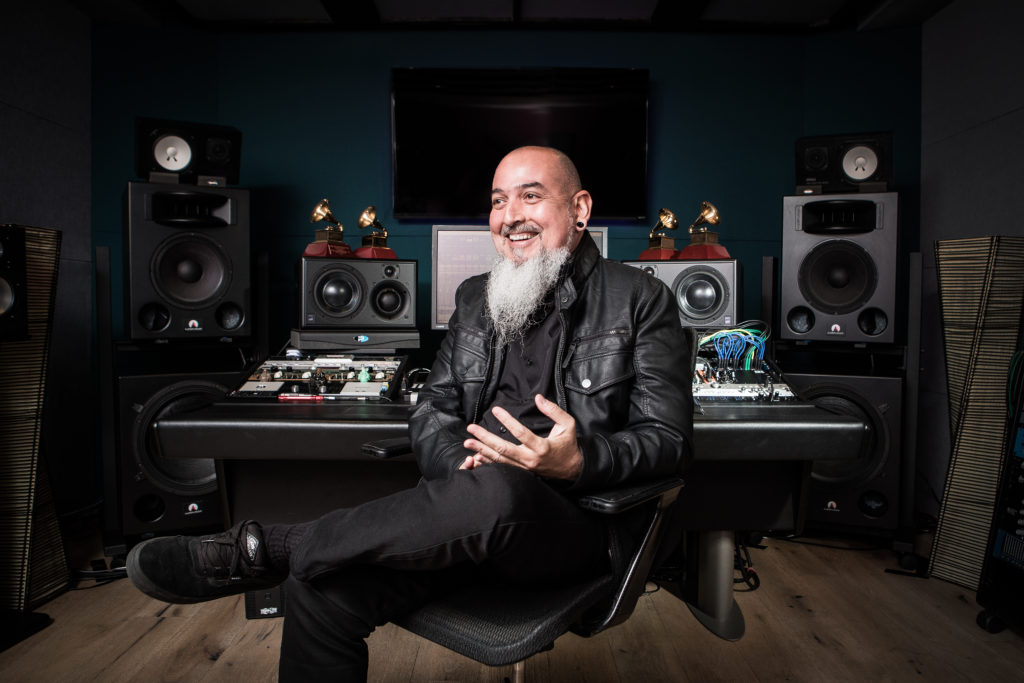 We had the opportunity to chat with Lamps Lampadinha about some of his recent work for Waves. Lamps helped create plugins and consult on the creation of various plugins within the Waves library. You can check out examples of some of these things below!
EL: Tell us more about the content you created for Waves.
LL: During all these years I have been working at Waves, I have helped the company by giving my inputs for new products and creating presets for their products. I love creating presets for their releases because they can help engineers, mixers and content creators around the globe, which is awesome. Recently, I created presets for the re-release of their classic bundle Reinascense Maxx, the new Abbey Road Reverb Plates, and the already classic Abbey Road TG Mastering Chain.
EL: What gaps are able to be filled with this line of plugins, and how does it differ from the rest?
LL: I think this line of products is unique because there are practically no gaps to be filled since the day they were released. Back in the days, when all plugins didn't have the quality and reliability that they have nowadays, the Renaissance bundle was a huge impact in terms of sound quality in the software industry. This is so true that they are using the same algorithm under the hood since the very first day they were released (I'm talking about the early 2000s). R-Vox sounds incredible on dialog, REQ6, my favorite eq, is my go-to eq in any instance, R-Comp, my favorite compressor for all my mix buses, glues like no other, and IR-L Convolution Reverb can turn a large hall into a bathroom in a click. There's nothing more realistic than convolution reverbs when you need to create spaces and environments.
EL: Do you have any recommendations on additional plugins to use from Waves?
LL:  Yes, I really love the Reinascense Maxx bundle, for me, it's kind of "all you need" set of tools. Eqs, comps, reverbs, all the basic stuff for you to start and finish a project. Of course, nowadays we have tons of all kinds of tools, but you cannot go wrong with these guys. Another one is one of my favorites, the One Knob bundle which is really easy to use. Yes, these plugins have just one knob. I bet you'll find yourself using these guys all the time. Filter, reverb, distortion, compression, bass boost, treble boost, brick-wall limiting, it's crazy! I love this pack. The third one is a tool called Center. Center is a plugin that simply lets you separate the center content from the side (L/R) content. I used it all the time, especially when I need to create a space in the middle of a busy mix. For instance, you have a busy soundtrack and you need to make a dialogue cut through, just turn the Center knob down a little bit and you're done! Just incredible!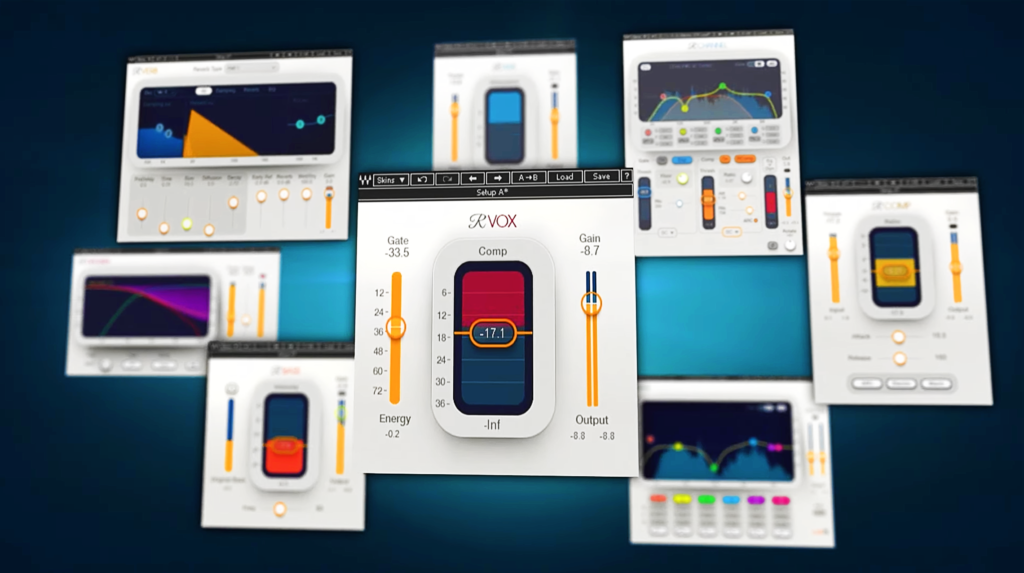 EL: What are some ways you have used the plugins? Got any examples of signal-chains or recipes?
LL: There's one thing I usually do at the beginning of any project, whether I'm designing or mixing, I always start to insert these tools on the following sequence, L1, R-Vox, REQ6, and another L1 (L1 is not part of the bundle, but I use it a lot). On my bus auxs, I love to set an L1 as the first and last plugin in the chain, having the first L1 set to -5 dB and the last set to +7 dB. In other words, the L1s are there just to avoid any sound hitting too hard the plugins in this chain. Yes, I use 2 dB of limiting to get the "same" signal level in and out. The plugin Pumper is my go-to tool to turn any dance beat into a perfect EDM sound. You need to try that, it's crazily good. Remember that kind of crazy Russian-vampire-party-scene with an EMD soundtrack pumping up? That's the sound! Another one is the R-Bass, which is the perfect tool for any kind of Earth-shattering scene as well. It's a must-have tool for any sub-low frequencies.
EL: Are there other best practices you could share when working with these plugins?
LL: There's one thing I have learned while working with music, which I bring when sound designing and mixing games or films, and that is to always listen to references before starting a project. It doesn't matter if I am designing a horror, action or walk and talk project, I always like to watch a couple of my favorites films on the genre as reference. After watching it, I always get inspired by something that can, consequently, help me with my new projects. Presets are good, but sometimes they can be tricky. So, I always try something that is new and different from project to project. Of course, I have my favorites presets and go-to tools, but I think it is important to diversify from time to time. Although my aux buses always have some plugin already set for leveling purposes, my channels are usually empty in terms of inserts.
EL: Anything else you'd like to add?
LL: I would like to talk about the cleaning process. There's one simple tool that I use all the time, which is the N1 Noise Suppressor. I've been using Izotope for years, but NS1 Noise Suppressor makes my life so much easier and FASTER, that I barely open my RX when I need to clean noisy dialogues for example. Just one button and there you go! What I usually do is to try two or more NS1s in the same chain, not pushing too hard, just a hair on each one. This approach is different than cranking up one plugin really hard and I think the algorithm works better this way.
Thank you so much for inviting me to talk about my career and how I use my tools. It was a pleasure!
Thank you all G.A.N.G family!
Lamps' Bio:
Lamps Lampadinha is a swiss army knife when talking about music, films, and sound. Sound designer, re-recording mixer, mixing, recording, mastering engineer and music producer, Lamps has 5 Latin Grammys under his belt. As a music producer and mixer engineer, Lamps has worked with hundreds of artists, like Souls Asylum, Ugly Kid Jow, Roberto Carlos, and Carlinhos Brown. As a dialog editor and mix engineer, Lamps was part of one of the most successful branded content campaigns of all time in Brazilian TV, called "Gente que faz". As a dialog editor, Lamps recorded and edited the dialog for the successful game, FIFA 2000: Major League Soccer. Today, Lamps designs, mix and edit sound for films and games in Los Angeles.

Here is a list of some of the products Lamps had talked about, and more!