T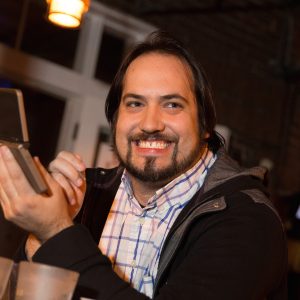 his month G.A.N.G. VP Alex Brandon interviewed Michael 'Skitch' Schiciano. Skitch is an Ohio-raised, Flordia-based Composer/Arranger who began his journey into music after being inspired by the music from several games for the NES, SNES, and Sega Genesis. Since graduating with a double major in Music Composition and Music Technology from Captial University, Skitch has progressively developed his skills in writing, mixing, and mastering music for a variety of applications. 
His work has been featured on prominent internet entertainment sites, such as Channel Awesome, and on award-winning iOS games like Shenandoah Studio's Battle of the Bulge. The range of genres and styles he's worked in ranges from Orchestral and Chamber works, to Jazz/Fusion, Pop, and EDM. Of course, his original passion for the music of classic game consoles and computers is as strong as ever. As a result, he also finds himself working on chiptune and tracker music fairly extensively, both as a composer/arranger, and as an enthusiast.
Recently Skitch has been focused on doing production and mastering work for the Materia Collective, a game-music remix group that has already put albums based on Final Fantasy VII, Final Fantasy VII, and Ori and the Blind Forest.
Listen to the interview below.