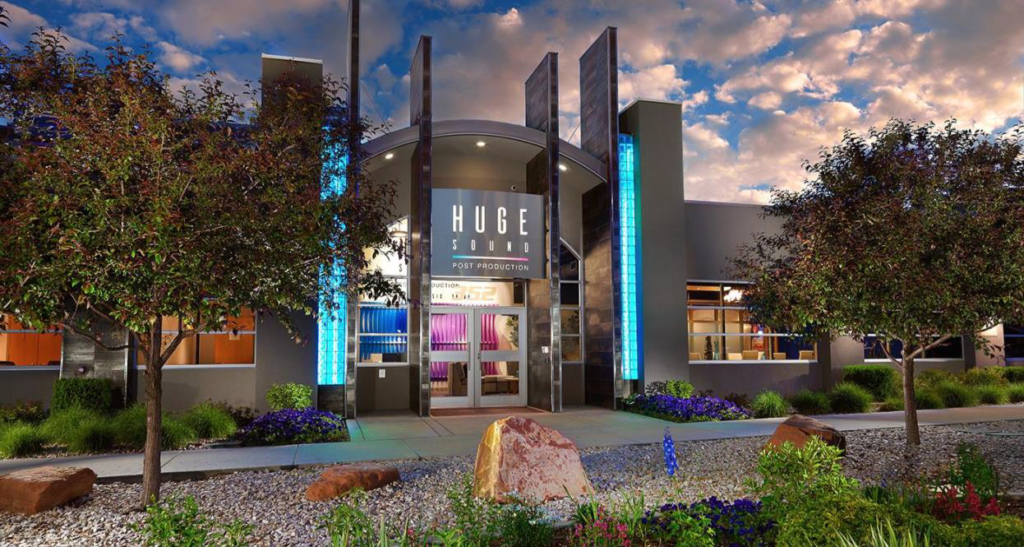 The year was 1999. It was a cold February morning in Oakhurst, California. Around 10:30 am, all
employees at Sierra's Oakhurst studio were herded into two large meeting rooms to receive some
shocking news. Due to massive fraud allegations against the parent company of our parent
company, the studio was being closed. 250 people lost their jobs, including me.
I thought to myself, "Hmm, working for a video game company seems a little unstable. Maybe I'll start
my own company." Later that month, HUGEsound was born.
Fast forward to 2018. It was a cold November Tuesday, Thanksgiving week in Salt Lake City, Utah.
Around 4:00 pm, all employees of HUGEsound/HUGE Studios were herded into a conference room
to receive some shocking news. Due to massive fraud allegations against the parent company of our
parent company, the studio was being closed. Everyone lost their jobs, including me.
It was déjà vu all over again. Bookend events, years part, eerily similar, ironically marking the rise
and fall of the company I created to provide a measure of security in my career.
May I tell you the whole story? Admittedly, it's cathartic for me. But it may also be instructive for
others, especially those aspiring to work in game audio. A career in game audio can be gloriously
fulfilling. It can also be jaggedly volatile. Hear me out.
After opening HUGEsound in 1999, I had a strong run of good fortune resulting in a number of terrific
projects:
The Lord of the Rings Online (originally JRR Tolkien's Middle-earth Online)
The ChubbChubbs! (Oscar winner)
Unreal II (Epic)
The Hobbit (Vivendi-Universal)
The Two Towers (EA Games)
Earth and Beyond (EA Games)
War of the Ring (Liquid Entertainment)
Peter Jackson's King Kong (Ubisoft)
King Kong proved to be the climax of HUGEsound's early run of success. After that, business
inexplicably fell off a cliff. I couldn't get anything going. During one especially difficult year, my total
income was about $13,000. It was crushing financially. But even more so, it was crushing to my
sense of self-worth. I wrestled with depression, cynicism and apathy. It got pretty ugly at times.
But I kept serving in the industry. I led a movement which brought video games into the Grammy
awards. I served on the boards of GANG, AIAS and GDC. I spoke at universities and colleges all
across the country. And I kept coming back to my faith. Faith in a better future, faith in our Creator,
faith in the benefits of hard work and tenacity. Eventually things started to pick up again.
HUGEsound enjoyed another season of success:
X-Men (Activision)
Marvel: Ultimate Alliance (Activision)
The Lord of the Rings Online: Shadows of Angmar (Turbine)
Left Behind (I, II, and III)
The Ninth Domain (Tectonic Studios)
Champions Online (Cryptic Studios)
And then, just as inexplicably, another drought. Work for the company was so dry that I started
sending out resumes to universities, to game companies, to just about anywhere I thought I could add
some value. That's when EA came calling.
In 2008, I went to work at EA Games' new studio in Bountiful, Utah. They brought me onboard to
start up and direct an in-house audio department. I negotiated with the general manager at the time
to keep HUGEsound open on the side for moonlighting opportunities that didn't compete with what I
was doing at EA. It proved a fortuitous perk. My nights soon bustled with activity as HUGEsound
picked up steam again:
The Lord of the Rings Online: Mines of Moria (Warner Brothers Interactive)
Inspire: The Chicago Spire Art Film (Sony Imageworks)
Pawn Stars (A&E Network series)
Swamp Men (National Geographic series)
Not to mention the games I was doing for EA during the day:
N-Strike
N-Strike II
LPS: Friends
LPS: Winter
LPS: Spring
LPS: Jungle
LPS: Garden
Everything seemed to be working smoothly. Then I got a call about a new James Cameron project.
Avatar turned everything upside down for me. They needed four hours of music tracks on a
screaming schedule. I tried to work things out so I could stay at EA, but we had a new general
manager and he offered none of the flexibility of his predecessor. Ultimately, I left EA and went back
to HUGEsound full time. It ended up being the right decision for me:
James Cameron's Avatar (Ubisoft)
Heroes of Might and Magic (Ubisoft)
Combat of Giants (Ubisoft)
Dinosaurs 3D (Ubisoft)
Dungeons and Dragons Online (Warner Brothers Interactive)
Monopoly: Streets (EA Games)
Lego Star Wars III: The Clone Wars (LucasArts)
The Lord of the Rings Online: Riders of Rohan (Warner Brothers Interactive)
DOTA 2 TI4 (Valve)
…and many more
Then, on a hot day in August 2016, I received a phone call from sound designer Michael
McDonough. He told me that an investor had purchased a media building in downtown Salt Lake
City, and wanted some ideas on what to do with it. They invited me to join them for lunch. After
lunch we toured the building, brainstorming and hatching all kinds of ambitious dreams
together. Michael had already signed on. They offered me a job.
HUGEsound and I were doing pretty well. But some people can be very persuasive. The investor
agreed to buy my company outright and hired me to help run the new business. We christened the
new business, HUGEsound Post Production. We envisioned an impressive undertaking, creating a
world-class facility and media services business built around three divisions – Picture, Music and
Sound. We opened the doors in February 2017. A year later we evolved the name from HUGEsound
to HUGE Studios.
Things were going so well. People who came through the studio loved it. Hollywood vibe, cutting
edge tech, small market price, five-star service, all wrapped up in a Utah adventure experience. It
was a potent formula for success. We were in business for less than two years, but we had a great
run of success in video games:
DOTA 2 TI8 (Valve)
Artifact (Valve)
Warhammer: Chaosbane (BigBen Interactive)
Arena of Valor (Tencent)
The Lord of the Rings Online: Mordor (SSG)
Kingdom Craft (HM)
Overwatch (Blizzard)
Curse of the Serpent's Eye (Void)
Kingdom Maker (Kixeye)
Guild Wars 2 (ArenaNet)
Trust me when I tell you this was just the beginning. We were on the cusp of much more, with many
top game studios and composers lining up to work with us.
We did a ton of mentoring too. For several months, young composers would come in on Friday
afternoons and do job shadowing with me. Engineers would intern with our staff on a Neve console
and assist with recording sessions for orchestra, choir, rock bands and rappers. Everything felt right
in the world.
Then suddenly, the bottom fell out. Allegations of massive fraud against the parent company of our
parent company destroyed it all. A Ponzi scheme, to the tune of over $200 million. And worst of
all? I had no warning. When the police officers and attorneys showed up at the building, there was
absolutely nothing I could do about it. I had put everything I had into that venture. Just like that, it
was all gone.
Why do I write this sad tale? Is there some point or moral to this story?
I will say this much. In spite of your best efforts, you may not always be able to control your destiny.
No one can predict what lies around the next corner.
The game business can be especially volatile — an endlessly mutating swarm of ambition, creativity,
boom and bust, brilliance, greed, charisma, geekiness, innovation, passion, expertise and guesswork.
Frankly, the asymmetrical nature and chaotic energy are part of what draws me to the game. Like a
river to the ocean. Or a moth to the flame!
And now, here I am at the beginning of 2019, starting all over again. From scratch. HUGEsound is
gone, tied up in court proceedings. I find myself scraping together new equipment to compose and
orchestrate with. I'm scouting for new places to record and mix in. I'm looking for new projects and
expanding my horizons.
I once told an audience at GameSoundCon (keynote speech, 2015) that "vanguards and experts
win". That's still true today. But it's also true that resilience wins. A perpetually resurgent individual
simply can't be stopped. Such a person will eventually and inevitably will their way to success.
I hope my story encourages you to get back up every time you get knocked down. Take a minute,
lick your wounds, recalibrate. But then get up and try again. Resilience wins. In this business, and
in life, resilience wins.
I'll be right there in the trenches with you.
Chance