This month we spoke to Jeff Broadbent about his composing process and inspiration for the score to Drakensang Online, currently available through Sumthing Else. Broadbent has composed music for some of the leading video game companies in the world including Activision, Warner Bros., Sony Online, Electronic Arts, Ubisoft, and Disney Interactive. Check out the interview below!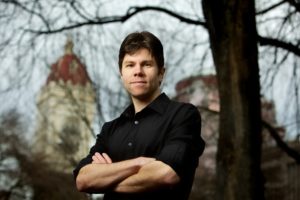 RS: What's your musical background? What drew you to composing for video games?
JB: I've had a love of music my entire life. At an early age I started with piano instruction, shortly followed by lessons in classical saxophone. Music was always a joy to me – I loved to practice instruments and learn as much as possible. I can honestly say it is still one of the greatest sources of joy in my life.
While I was a teenager, my private jazz piano instructor taught me improvisation and music theory, and at that time I started composing. This blossomed into obtaining a master's in composition at BYU, followed by studying film and video game scoring at UCLA.
Video games have always been a passion of mine. I grew up playing video games, starting with the Intellivision 2, progressing through the 8-bit era, 16-bit era, and early CD systems, to the games of today. I continue to love playing video games. The music scores of games such as Final Fantasy, Zelda, Panzer Dragoon, and Shadow of the Colossus were among my favorites, and demonstrated what rich emotion and artistry music can contribute to video games.
RS: What was your process like composing for Drakensang Online? How long were you working on the game?
JB: Composing for Drakensang Online was a great experience. The bulk of the music I composed was for an expansion called Rise of Balor. I worked closely with Bigpoint, starting by viewing some early visuals and concept art from the game. I like to kick-off projects by viewing visual art, as it gives me clues into the sonic colors and instrumental palette that would be well suited for the game.

Composing the music for Rise of Balor involved a scoring period of approx. 3-4 months. Prior and after working on Rise of Balor, I also composed some additional music for other sections of Drakensang Online.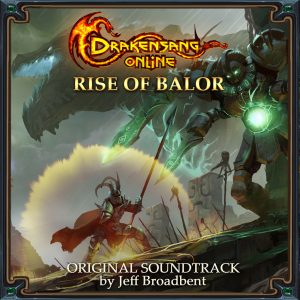 RS: What are some of the inspirations behind the music in Drakensang Online? What music are you inspired by at the moment?
JB: Rise of Balor is unique in that it features a mysterious jungle continent called Lor'Tac. The heroes venture into this dark realm to seek an ancient treasure known as the World's Heart, and to ultimately confront the dragon lord Balor.
The setting of the game is a lush jungle – teeming with life, yet also inhabited by dark forces. The music score needed to capture the primitive elements of the environment, a sense of mystery, and also dark and foreboding tones.
I used a lot of world instruments in composing the score. Various wind instruments such as ocarinas and Native American flutes provided emotional tones and colors, while percussion using bamboo and wood materials, as well as small skinned drums, created rhythms to drive intensity and action. I also recorded some vocal chants, which were used to further add to the tribal aesthetic. These world instruments were combined with orchestral strings, brass, and at times choir, to give a cinematic flavor to the music.
One of the highlights of the score was music composed for the various temples found in Lor'Tac. For example, the music track "Pantheon of Ice" presents cold and chilling tones, using high violin harmonics, glistening synth textures, and glass percussion. The "Temple of Water" track features lush wind instruments, swelling bowed instruments, and rain sticks. For the "City of the Dead" area the music takes on a much darker tone, using funeral bells, tribal chants, and dissonant strings.
I find inspiration from many different music scores. One of my recent favorites is the score to the film The Revenant (composed by Ryuichi Sakamoto, Alva Noto, and Bryce Dessner). This is a beautiful example of subtlety and understatement in scoring – how less can be more. The music captures the intense emotion of the characters, and the contrast between intimate personal emotion and the unforgiving expanse of nature.
I recent personal album of mine, Time Stands Still, was also a musical exploration of the contrast between the personal and the primal. Emotionally, I wanted to convey a sense of vast beauty and stillness contrasted with the raw and majestic violence of nature, and the essence of silent mystery that pervades it all.
RS: How did you come to release through Sumthing Else?
JB: I met Billy Bell and Greg Ferraiolo at a past GDC, where I learned about Sumthing Else and their rich history in video game soundtrack publishing. When Bigpoint gave permission to release the soundtrack to Rise of Balor, I knew that releasing with Sumthing Else was an excellent choice.
RS: Do you have any final advice for members of G.A.N.G.?
JB: G.A.N.G. is a fantastic collection of game audio people. When I attended my first GDC years ago I participated in the G.A.N.G. demo derby and went to the awards show. It was wonderful to see how welcoming and friendly the G.A.N.G. community was.
My advice would be to use G.A.N.G. events and gatherings as an opportunity to meet people, and to collaborate with fellow game music and audio creators. The game industry is a fantastic collection of many talented, hard-working, and creative individuals, and G.A.N.G. helps to bring them all together.