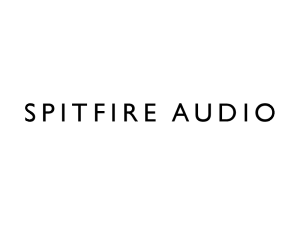 This month we spoke with Spitfire Audio about their sample libraries. We had a chance to talk about their process of creating a library and some of their recent collaborations with BT and Olafur Arnalds.
RS: For anyone who doesn't know, what is Spitfire Audio?
CH: Very simply we make sample instruments, or VIs (virtual instruments). There are a bunch of companies that do this, but our company is staffed by composers, engineers, and producers not tekkies so we use the same recording techniques employed by a-list composers, producers and engineers in a no-holds-barred manner to make our sounds. The tools we make are inspired by problems, dilemmas we face in the field as working music makers. We think this makes for a more satisfying and usable end product.
RS: What is the process you go through for creating a new library?
CH:Well its about the idea first, and then it is simply a case of how we approach it in a way that is always the most affluent, what is the best (and usually most expensive way) way we can do this. It is the most awesome train set for us to play with. I was working on a film which was shot from a child's POV during a heatwave in a distant Edwardian summer. I wanted to create a romance for the dry heat, the (for a child) towering crops and the mystery of these unfamiliar surroundings. So I got 24 mandolin players to play very quiet slow tremolando recorded in the surround in a beautiful hall. I did this for myself and this then became a prototype for our Swarm series we've re-done the mandolins, some harps, and soon some marimbas. I don't know how I would have come up with that idea without that opening slow motion shot of acres of barley swaying in a hot Summer breeze?
RS: At NAMM you launched a second collaboration with Olafur Arnalds, how did that come together?
CH: I think the world of music is split in two, almost like those who curl their tongues and those who can't. On one side you have preset monkeys who can take patch 009 off a Korg Workstation and make it into an international hit. Then there are the tweakheads and sonic soundsmiths. We're a kindred spirit, from my Brother banging rusty children's toys in Shoreditch, to Hans Zimmer not getting to bed at a decent hour because he spent so long polishing an uncut diamond of his creation. Via Reykjavik, within minutes of meeting Olafur and a single glance at his grand piano I knew we had met another member of this invisible but not very silent brotherhood. It was clear Spitfire was the right match for him, the rest is a very lovely history.
RS: At NAMM you also announced the new collaboration with BT, Phobos. What can we expect from that library?
CH: The unexpected! An even splinter chapter of the above mentioned brotherhood are those who extend artistry and potent creativity right through to the tech end. BT is addicted to the creation of loops and soundscapes, I think he does it like some people smoke cigarettes, not a day goes by when BT doesn't create some form of new sound. But as always with BT it was like "well I've got hundreds of spare loops great, but how do we encourage people to use the creatively so it's not just a case of whacking one of my sounds on their tracks". He then said "guys I've got to show you this thing I've been doing". And there we were at the beginning of a long code-up journey to create a convolution synth that bends and breaks the rules of what convolution synthesis can do and create and how it can take two disparate elements and warp them beyond expectations.
RS: The Spitfire Labs are a really great concept, what made you decide to create them? Why do you think they are so popular?
CH: Well the cynic in me would say "because they're free?" but I think it is also great to make a non-commercial sound. It has warts on, or is non-feature-rich, or is a bit buzzy, in a way that you couldn't have on a commercial project so I think, they're cool, vibey, sometimes a little broke, sometimes not quite right but hey, you gave £2 to a children's charity no sweat. We're very proud to have raised 100k for charities and are thinking about what new cool sounds we can create to encourage more contributions. The labs offers us a very gratifying freedom to dream up ideas that can then feed into our commercial production cycle.
RS: What future developments do you see with your libraries in the coming years? What are some projects you'd like to work on but haven't had a chance to yet?
CH: Well I think we've already announced a list of bucket-list projects. We have guys and girls from different backgrounds working at Spitfire, some EDM-ers, some rock heads, some classical and filmy types. So for one guy it's like we're working for a god every time BT skypes, for one girl the prospect of taking a look at some scores written in Bernard Herrmann's own hand is like looking at a dead sea scroll!
My hope is we continue to make products that inspire true creativity and compositional diversity. I'm not a fan of musical or sonic "assemblies" pull the spaghetti out of the cupboard, crack open some pasta sauce, heat, drain, serve. For me I hope we're delivering a lamb carcass, some rosemary, garlic and a hole in the ground full of burning embers.