This month we spoke with Tom Salta about his recent work for Halo:Spartan Strike, the release of the OST and his previous work in the Halo Universe. You can also hear some selections from the Halo: Spartan Strike OST below.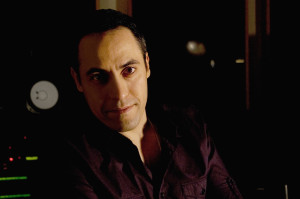 RS: As an introduction what has your role been in the Halo Universe so far? I know that work has included Halo Spartan Assault, Halo Spartan Strike and Halo 2 Anniversary. How did those projects unfold?
TS: I've been fortunate enough to have been involved in four released Halo titles so far, Halo: Combat Evolved Anniversary, Halo 2: Anniversary, Halo: Spartan Assault and, most recently, Halo: Spartan Strike.  My foray into the series began in 2011 through my good friend and longtime colleague, Paul Lipson. I've known Paul for over a decade now.  Over the years we had many a conversation about our favorite games.  At the time, he was an independent contractor working with Microsoft and was asked to lead the re-creation of the original score to Halo CE for the anniversary edition. Already being familiar with my work and our mutual love for the series, he called and asked if I wanted to be involved.  I almost dropped the phone… it was literally a dream come true and truly a labor of love for all of us involved. 
After the release of Halo: CE Anniversary, Paul became music director at Microsoft.  It was his job to find the composer to create the original score for a completely new title, Halo: Spartan Assault.  Having already worked together on Anniversary, he knew how passionate I was about Halo and asked me to create the original score.  It was another dream reality for me, and at the same time, a major challenge… how to create an authentic-sounding Halo score for a mobile top-down shooter in the Halo universe.
As I was finishing up Spartan Assault, Paul reunited the Halo CE Anniversary team to recreate the original score for Halo 2: Anniversary, part of the Master Chief collection.
And then, once again, as that was finishing up, the next project would become Halo: Spartan Strike.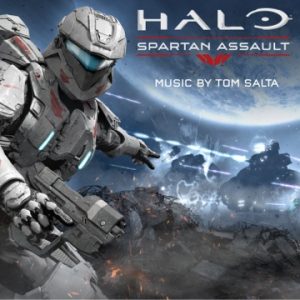 RS: Having recently finished Spartan Strike, how did this music relate to Spartan Assault and the wider Halo Universe?
TS: Halo: Spartan Strike features a new original score, with the exception of an updated version of the "Legacy" (which plays during the main menu) and a new arrangement of  a Spartan Assault track called "Epic Evolution Reborn".  Since I already gained valuable experience from scoring Spartan Assault, it was a bit easier to create music that would fit well in the game and complement the near-constant barrage of heavy gunfire and explosions.
RS: Between your previous work on Spartan Assault, the already significant legacy of Halo and the game itself, there seems like a wealth of musical inspiration. Did you make any conscious attempts to add new elements or more of your own musical voice to the composition or did you instead aim to continue the existing musical world?
TS: A little bit of both.  Right from the beginning, it was my goal to preserve Marty O'Donnell and Michael Salvatori's iconic signature sound of Halo, but bring something fresh and new with my own musical voice.
RS: I was wondering what role the platform (Windows/Windows Phone/iOS) had on the composition for Spartan Strike and how this impacted the score for a universe that has primarily been on xbox. What sort of challenges did this present and would your approach have been different if it were to be released on xbox?
TS: I approached the score as if it were a full-fledged Halo game.  There was nothing watered down for mobile. Halo Spartan Strike is a historic release for Microsoft.  Not only was it released on Steam for PC and all windows mobile devices, but it's the first time in history a Halo game has been released on iOS. Also, on the same day Spartan Strike was released, Microsoft released the first game in the series, Spartan Assault, making both games available to play on iOS for the first time ever. Being able to play Halo on an iPhone or iPad is incredible – experiencing the franchise on a new platform but also making it accessible to an even broader audience. And when you close your eyes and listen to the game, it really feels like the Halo games that we all know and love. To this end I must give Paul Lipson a huge shout out… he did a stellar job with the entire audio mix on both these games.
With regard to the challenges…considering all the various platforms it would be released on, I was careful not to rely on low frequencies to make it sound beefy.  I also had to be mindful of the sonic competition while composing and arranging.  I actually played a bed of sound effects from the game in the background while composing many of the cues. Unlike the main Halo titles, these top-down shooter mobile versions have very few, if any, quiet moments.  So the music had to leave room for all the sound effects and complement the constant action.
RS: What was the process of releasing the music for soundtrack? How much extra time and work was required outside of the original scoring? Are there any techniques you used to make sure the music stands on its own outside of the game?
TS: The soundtrack mixes are identical to the in-game mixes, with the exception of adding a few endings on the looping cues.  There's always a concern about making the music stand on its own for a soundtrack, but we really didn't have the time or resources to create additional music or unique mixes specifically for the album release.  That being said, I feel the soundtrack to Spartan Strike is enjoyable to listen to on its own.  But my priority is always to support the game first….having a great stand-alone soundtrack is a bonus.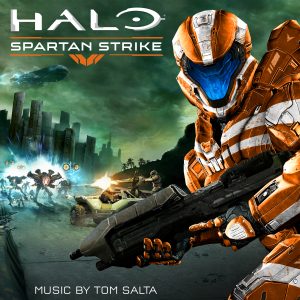 RS: Why do you think the Halo soundtrack has created such a big legacy (assuming you think it has)? How do you feel your work contributes to this legacy and fits into this legacy?
TS: Oh, it definitely has.  I've described the original music that Marty and Michael composed back in 2001 as being "iconic" so many times that Marty has made fun of me. 😉  I think there are many reasons that the Halo soundtracks have created such a big legacy….first and foremost, the games themselves were groundbreaking and epic.
But in my opinion, what took Halo from being a great game into an iconic game is the music. (Go ahead Marty, make fun of me).  The signature sound that Marty and Michael created for Halo over a decade ago will be forever identified with the Halo experience, just as unique as the characters, the graphics and the story.  As a fan of the Halo series, I feel a huge responsibility as a composer now contributing to this franchise, to make sure that the music feels authentic and draws you into the Halo universe.  So it's a real thrill for me to see so many Halo fans out there connecting with the music and knowing that we're keeping the spirit of Halo alive.
RS: Any final advice or messages for GANG members?
TS: Yes.  Find your original voice, follow your dreams, and never give up.  Pay close attention to the people you most admire and learn from them.  If possible, intern for or assist them. The GANG community is like a second family to me.  It's a great resource….use it.