Game Audio Network Guild is proud to have Sumthing Else as a Diamond Spon

sor, from the beginning of G.A.N.G. This month we spoke with Sumthing Else about their past, their current projects and what's in store for the future.  Sumthing Else has recently announced the release of the highly anticipated original soundtrack album for the free-to-play massively multiplayer online role-playing game, WildStar, view all the details here.
RS: For the uninitiated; what does Sumthing Else do?
SE: Sumthing Else Music Works is a record label/distribution company with a focus on video game soundtracks. We license, package, and distribute game soundtracks worldwide to both the digital and physical markets. Sumthing has cultivated a niche fan base through its quality titles and its open communication with customers.
RS: How did Sumthing Else begin?
SE: Sumthing Else began as a distribution company, but soon grew into its current state as opportunities for indie artists kept coming across our desk. Our founder Nile Rodgers developed Sumthing into a full-scale record label for indie artists such as David Lee Roth and for projects of his own. In 2000/2001, those projects began to include video games and we never looked back.
RS: Who is Nile Rodgers and why did he begin Sumthing Else?
SE: Nile Rodgers is a Grammy-winning composer, producer, arranger and guitarist. He has worked with Madonna, David Bowie, Duran Duran, INXS and Daft Punk, to name a few, and still tours with his legendary band CHIC featuring Nile Rodgers. I won't get into his writing credits, but they're pretty incredible, definitely worth a Google search. Chances are you hear a song either written or produced by Nile every day.
Nile purchased Sumthing as a distribution company. Once a person like Nile is involved with a distribution company, there's nothing stopping him from taking on projects as a label, so we expanded our services.
RS: What was the reasoning behind Sumthing Else's focus on video games?
SE: Our first foray into video games took place because our president Andy Uterano was approached at a music conference by a gentleman looking for U.S. distribution on a couple licenses he had: Resident Evil & Powerstone. They sold well, so the thought of pursuing game soundtracks definitely piqued his interest.
Then in 2001, Nile got a call to produce the first Halo record, which he unfortunately had to pass on due to scheduling conflicts, but we picked up the album for distribution. That's when the potential really became clear. When Halo 2 came out, Nile produced and performed on the soundtrack. That one blew up – broke records, it was enormous. There was no question game soundtracks deserved our focus after that. We expanded our relationship with Microsoft, started selling more soundtracks in its catalog, and began approaching other publishers to do the same for them: Sony, Capcom, Square Enix, Disney, etc.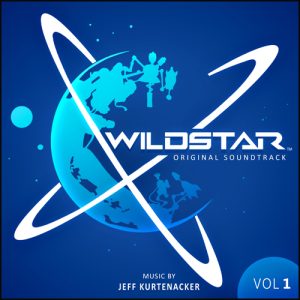 RS: Outside of the upcoming release of the WildStar soundtrack (full details here), what are some other soundtracks we can look forward to?
SE: Our next big title will be the Deus Ex: Mankind Divided soundtrack with Square Enix. We released Human Revolution in 2011 and that's just such a great record. Fans love it, critics love it, and we're really looking forward to getting the next installment into people's hands. Look out for that one.
RS: What does the future hold for Sumthing Else?
SE: The future for Sumthing Else is wide open, just as it is for any record label these days. One of the reasons for our success is our ability to forecast the needs and requirements of an ever-evolving industry. It's important to maintain a good position to pivot when necessary without compromise to the quality of your product or the trust of your customers and licensing partners.