This month we interviewed Chance Thomas about his new book Composing Music for Games: The Art, Technology and Business of Video Game Scoring. In Composing Music For Games, Chance has distilled twenty years of his own game scoring expertise for students, having personally researched, invented, tested, observed, absorbed, refined and applied the concepts in the book across a dizzying array of commercial video game scores. His game credits include DOTA 2, Lord of the Rings Online, James Cameron's Avator, Heroes of Might and Magic, Peter Jackson's King Kong and many more. Chance's music scoring has been recognized with 25 major awards and nominations, including 6 times for Music of the Year. Composing Music for Games is his latest contribution to the business, a guidebook for launching and maintaining a successful career as a video game composer.
RS: What made you decide to write Composing Music for Games?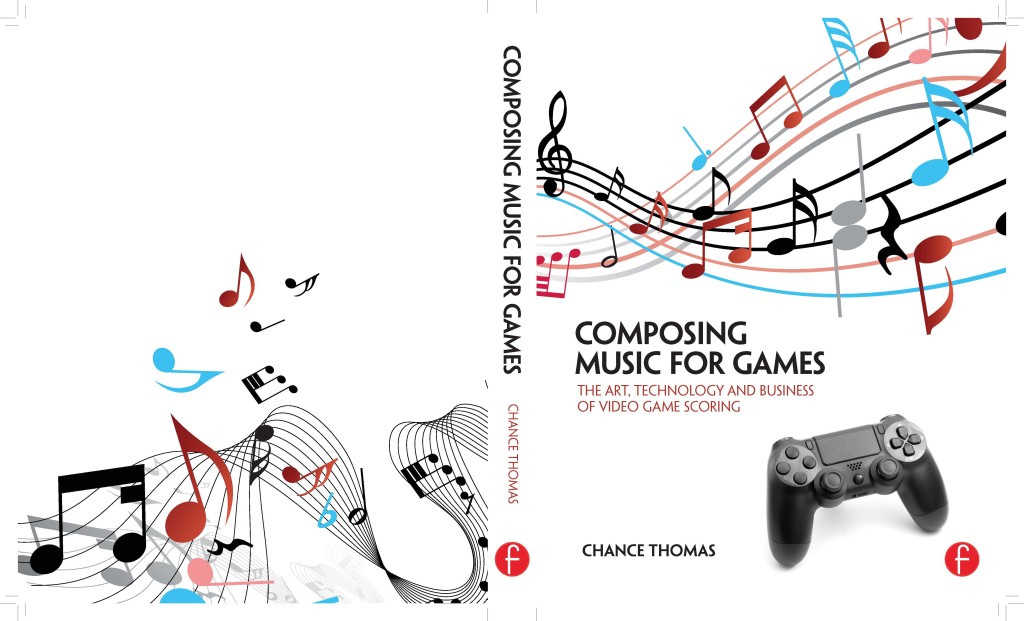 CT:  Need.  Overwhelming need.  As I travelled across the country, speaking about video game music at universities and colleges, I discovered programs boiling over with interest in the craft.  Yet there was a complete dearth of resources.  No dedicated textbook existed for teaching someone how to become a successful video game composer.  I was stunned.
I wanted to help.  Further, I was in a position to help.  I'd been a freelance composer for most of my career and I'd also worked in-house for large and small devs and publishers.  I'd seen the game scoring business from all angles, inside and out.  With nearly 20 years in the trenches, I thought, "Why not write the book myself, and call on the top people I know to contribute?"  That was the genesis.
RS: When did you start writing Composing Music for Games?
CT: In a way I've been working on this book for over 20 years – theorizing, experimenting, inventing, iterating.  But I really started solidifying my ideas for print about three years ago.
RS: You have a long and impressive list of composers who have added their expertise to your own in the book. What sort of input did they have?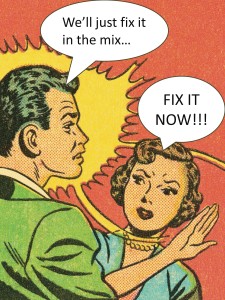 CT: Yes, it is a very impressive group.  I'll mention just a few.  Garry Schyman and Marty O'Donnell talk about their respective approaches to composition.  Troels Folmann, Mike Morasky and Guy Whitmore share their music design secrets.  Inon Zur and Neal Acree discuss how to stay energized and productive.  Simon Ashby and Stephen Schutze offer insights into Wwise and FMOD.  Bob Rice and Brian Schmidt address important business issues.  George Sanger, Jack Wall, Tom Salta, Benedicte Ouimet… the list is quite extensive.  All have added exceptional perspective and knowledge.  And there are many more I won't reveal here, prestigious superstars, whose gems are just waiting to be discovered by readers.  Each of these, my friends and colleagues, brilliant peers, have shared their expertise to round out this offering.  I think the result is unlike any other resource in the world.
And that's just the beginning.  In addition to top people in game music, I also pulled in experts from the fields of neuroscience, education, medical science and business.  For example, neuroscientist Nancy Andreason shines a light on how the brain gets wired for creative genius.  Harvard business professor Clayton M. Christensen opens a fascinating discussion on disruptive innovation.  Investor Warren Buffet talks about the value of an impeccable reputation.  Joel Klebanoff, Stephen R. Covey, Red Motley, Tom Northup, researchers from Stanford University, East London University, the Mayo Clinic and the Center for Biomedical Technology – all of these contributions add weight and scholarship to the ideas I'm promulgating in the book.  It is a remarkable brain trust, an overwhelmingly robust body of knowledge.
RS: What information did you aim to convey in the book and does the book have a core focus?
CT: I wanted to arm music students and young professionals with accurate information, battle-tested principles and techniques that have proven their worth in the marketplace.  I wanted to capture and convey the tools and knowledge necessary to build a long-term, vibrant and evolving career.  That's why the scope of the book, though focused on video game composing, is quite broad.  I wanted composers to understand everything that's relevant – from the very language of music scoring itself, through principles of music design and adaptive scoring for games, to core and evolving game scoring techniques, all the way through basic and advanced concepts, practices and tools for implementation.  There is so much to learn.
I also feel strongly that composers need to understand the business side of things. After all, what good is all this knowledge and skill if you can't get anyone to hire you?  Thus, the textbook includes four important chapters on business practices.  How do you start out?  What matters most in gearing up, branding yourself and building a network?  Where do you find prospects and how should you approach them?  How much should you charge?  Yes!  Finally, a place where composers can learn about actual numbers, price ranges, asset categories and payment terms!  Also, what contract points should you look out for?  Which contract points can you typically negotiate in your favor?  How do you build rapport with your clients and keep a good relationship over time?
RS: What surprises are included in your textbook which we might not expect, and why?
CT: There may be a few surprises.  For example, the book addresses lifestyle management for a long and healthy career, steps of career evolution and giving back to the industry.  My goal is to offer practical help, trusted guidance and reliable value across the full breadth of a multi-decade composing career.  Anyone can score a few games and have a career for two or three years.  But I'm interested in helping readers have a career for two or three decades.  That's why knowing how to care for your brain's imaginative capacity over time is so critical.  That's why understanding career stages – early career priorities, mid-career challenges and late career options – is both interesting and useful.
RS: What was the process like writing the book? How many different versions has it gone through?
CT: Incredibly challenging.  Probably the hardest thing I've ever done as a professional.  But also fascinating.  It was truly a revelation to zoom out and look at my craft through the analytical lens of an educator.  I mean, how do we really do what we do?  What are the components?  What are the processes?  What are the principles that undergird it all?  Can it be broken into bite sized, sequential steps?  How do I teach each step effectively?  How can I offer readers both immediate impact and long term value?  All of these levels of analysis had to happen before the first sentence was ever written.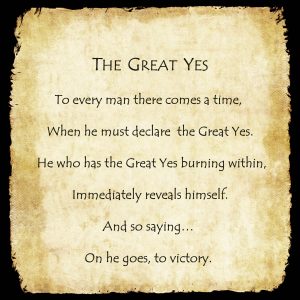 Then there was the actual writing.  Writing and writing and rewriting!  Iterations and edits.  Reviews and revisions.  Figuring out how to express each idea in accurate, instructional and memorable ways was actually shockingly difficult.  I mean, it was HARD.  I'm reminded of something Billy Joel said about songwriting.  He said, "I hate writing, but I love having written."  There was definitely a payoff at the end.  As all composers know, there is something incredibly fulfilling about pushing yourself to deliver something you hope will be extraordinary.  I could see glimpses of the effort paying off along the way.  That kept me going.  Ideas gained clarity with each new rewrite.
RS: What's the finished product going to look like?  Is it black and white with text only?  Or can we expect to see a splash of color with some graphics?
CT: Full color with lots of pics!  When I began lecturing at universities, I realized that the right picture can bring instant clarity to a concept.  As a result, it was critically important to get my publisher's support for a full complement of illustrations, screenshots, charts, tables and other kinds of graphics.  These are SO important in illuminating the learning process.
No surprise, we've ended up with nearly 300 images sprinkled throughout.  And yes, the entire book is in vibrant color.  It looks stunning.  The publisher really believes in this project and has gotten behind it in a big way.  I just saw an interior brief for one of the chapters.  It really does look amazing.

RS: Who is Composing Music For Games' intended audience?
CT: I had two groups in mind when I began writing this textbook.  The first group was university and college music students who have an interest in video games.  The second group included composers from other fields who want to move up into video games.  But you know what?  There's a third group who I think will benefit too.  As I got deeper into the process, especially as I started sifting through feedback from my editors, I began to realize that this textbook has tremendous potential for composers already working in games.  Think of Samuel Adler's classic text,  A Study of Orchestration.  Students use it to learn orchestration, then refer back to it throughout the course of their careers.  We began to realize that if I got Composing Music For Games right, it could become a similar standard reference for video game composers throughout their careers.
By the way, I'd like to take a moment to shine a very bright and appreciative spotlight on the book's editors.  Paul Lipson, Penka Kouneva, Jonathan Mayer and Dr. Mark Parker served as technical and academic editors, respectively.  Each invested their intellect and time in reviewing my manuscript and delivered incisive, expansive and actionable input.  Their recommendations sharpened every chapter into a more effective educational tool for future readers.  I cannot thank them enough!  If you find value in this textbook, much of the credit goes to them.  Also, Sean Connelly and Caitlin Murphy from Focal Press first saw the potential in this project, and shepherded me along from concept to completion.  Their steady hand of experience kept things progressing smoothly, even over the myriad bumps in the road.  Frankly, there would be no textbook at all without those two.
RS: Looking through the chapters it appears there's a really wide range of information covered. Was it hard to decide what elements needed to be included?
CT: Figuring out the scope wasn't as difficult as filling in the details.  I felt it was important for readers to get a deep and broad view of the entire landscape.  For reference, here is the full chapter listing from Composing Music For Games:
PERSPECTIVE
Dedication
Introduction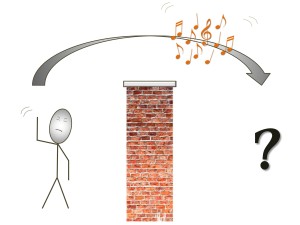 Chapter 00  –  The Language of Music Scoring
PRINCIPLES
Chapter 01  –  Timeless Principles of Music Scoring
Chapter 02  –  Distinguishing Principles of Video Game Scoring
Chapter 03  –  Applied Principles in Music Design
TECHNIQUES
Chapter 04  –  Basic Music Scoring Techniques for Games
Chapter 05  –  Advanced Music Scoring Techniques for Games

PROCESSES
Chapter 06  –  Music Composition
Chapter 07  –  Music Production
Chapter 08  –  Music Implementation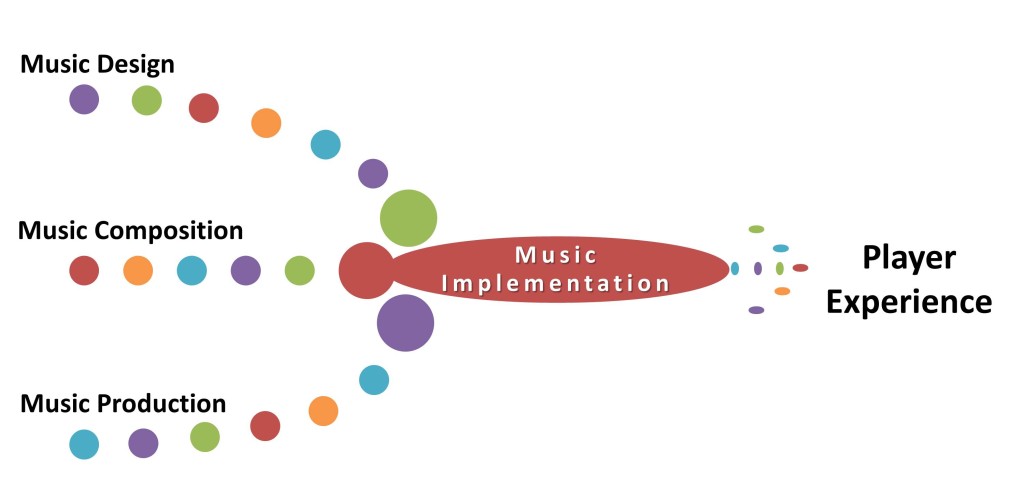 BUSINESS
Chapter 09  –  Tuning Up for Success
Chapter 10  –  Hunting and Gathering
Chapter 11  –  Money Matters
Chapter 12  –  Lifestyle Management
EVOLUTION
Chapter 13  –  Disruptive Innovation
Chapter 14  –  Contemporary Vanguards
Chapter 15  –  Career Philanthropy
RS: Obviously you have decades of industry experience to back up your ideas.  But have you used any of this material in an actual classroom yet?
CT: Yes!  I have engaged in classroom testing over the past two years with excellent results.  In fact, most of the applied learning assignments found at the end of each chapter are a result of these teaching experiences.  As it turns out, university music students make a pretty great focus group.
RS: Which company is publishing the book? What made that company a good fit? 
CT: Focal Press is the book's publisher.  They are well-respected in academic circles and have been publishing college textbooks for many decades.  They also have quite a presence within professional publications.  Given the dual targets of the book's content, Focal seemed like a natural fit.
RS: We saved the best questions for last.  When is your textbook coming out and how can readers get a copy? 
Soon!  The original date was October 2015, but I've just learned that production delays are pushing it back.  Still, there is already a backlog of orders, so interested readers should reserve their copy as soon as possible.  I've arranged a big discount for GANG members who order the book from this interview article.
If you enter the code available on the GANG Member Perks Page with your online order, it shaves a cool 20% off the price.  A good thing! All others can pre-order the book from Amazon.
RS: Thanks Chance.  We appreciate your time and look forward to your textbook! 
CT: Thank you Richard.  Always a pleasure!